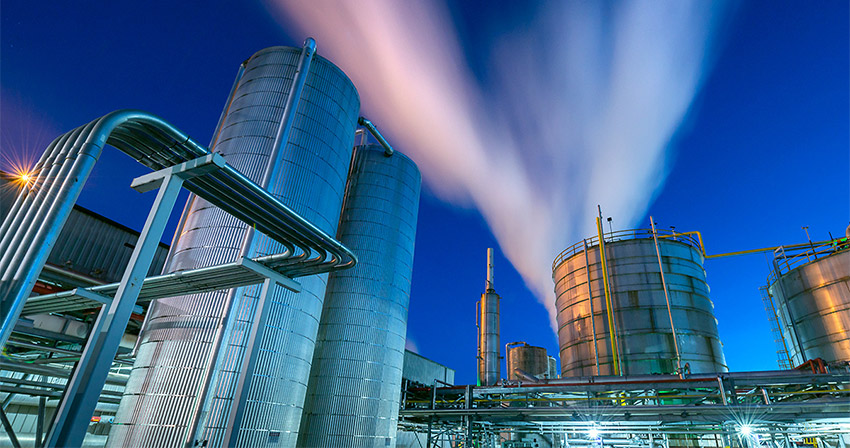 Bill Bartlett Embraces the Cold!  Exterior Shots in Extreme Conditions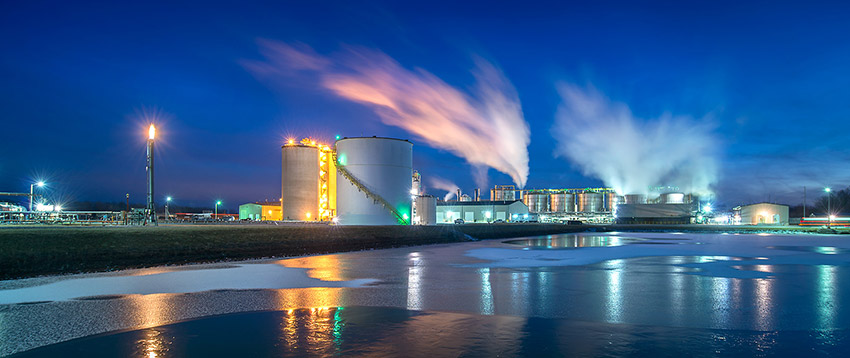 From his mild mannered and gracious disposition, you'd never guess that Bill Bartlett is G1's go to guy when we need a tenacious, unshakable shooter with some spectacular photography (and meteorological) skills.
Again proving that there is no such thing as ordinary in his photography, Bill tackled dynamic "landscape" images for Guardian Energy throughout the Midwest.  Fingers numb in blasting arctic winds and below zero temps,  Bill managed to snap awe inspiring shots during early morning and late evening hours to maximize the existing interior/exterior facility lighting and dramatic sky scenes.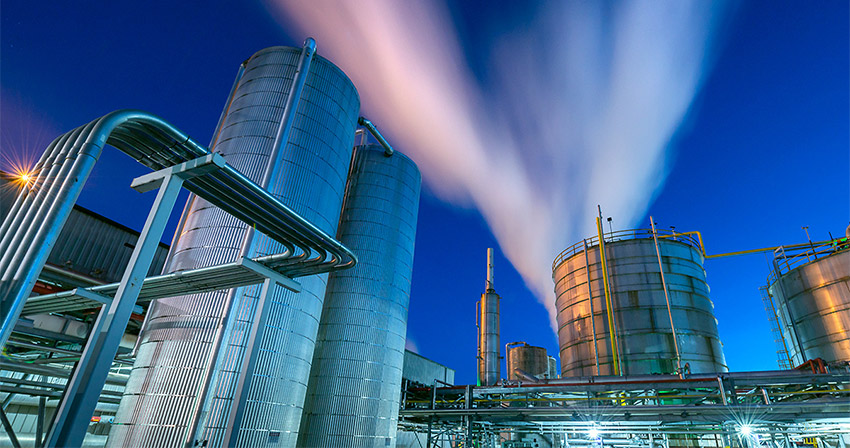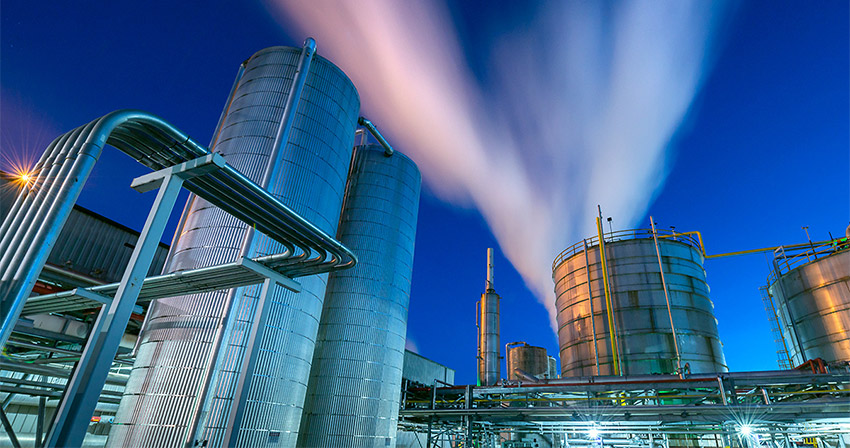 As if the weather and early hours, weren't enough, Bill was hoisted high on a scaffolding precariously waiting to catch just the right angle and lighting for the perfect shot.  And, as you can see from the photos, Bill scoffed at the conditions and pulled out some amazing shots in spite of it all.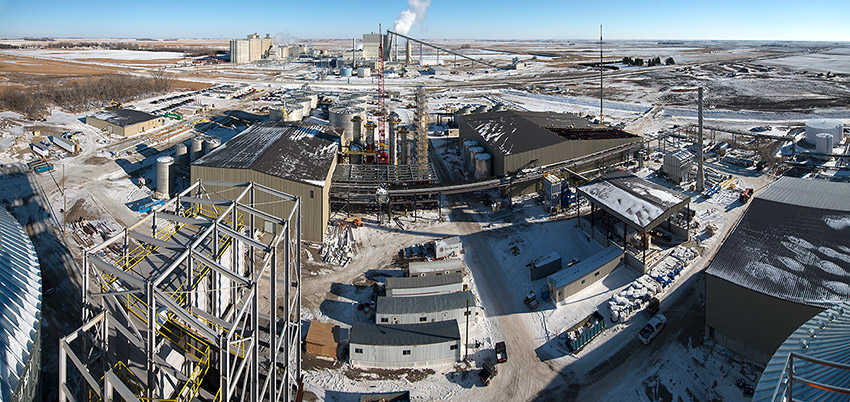 Who doesn't love a cute animal photo? Gamut One Studios' Greg Kamin taps his 'animal' side to capture the shots.
Social media sites are constantly flooded with cute, funny and sweet pet photos that keep us smiling, make us laugh aloud or at least give us a break from our daily doldrums.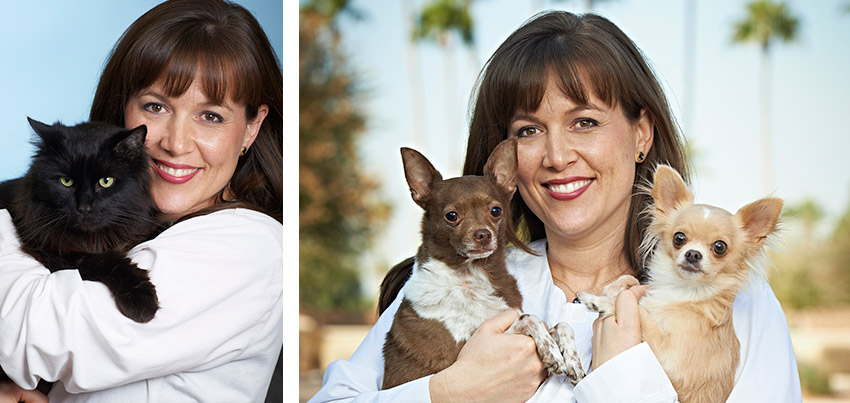 Which is why it is always a treat for Gamut One Studios to shoot  both four legged friends and human subjects for Patterson Companies, a market leading dental and animal health company based in St. Paul, MN.
While those adorable and hilarious social media pet photos are a blast for blowing off real work, professional images of animals are a whole 'nother game of fetch.  After working with Patterson Companies' animal health division for over 15 years, our own resident animal whisperer/photographer, Greg Kamin, is a master at capturing images that convey the quality and professionalism Patterson delivers for their customers.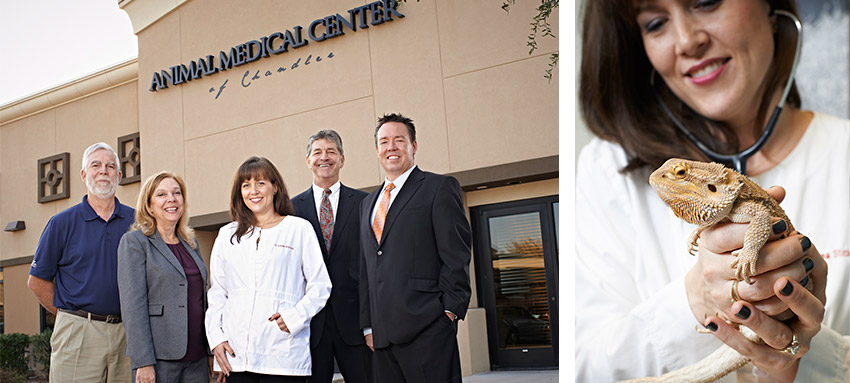 While on location in Chandler, Arizona, Greg photographed Andrea Stickland DVM, the staff, and a host of fuzzy felines and canines for Patterson Vet magazine.  Sounds like cuddly good fun but, did we forget to mention the iguana?
Dewey Koshenina's Take on Video:  Did You Just Ship Your Prospect an $80,000 proposal?
Consider the infinite number of times each and every day that videos are seen on You Tube, Vimeo and other channels around the world.  What would it cost to reach those same viewers with a printed and shipped version of the same content? $80,000? $100K? Fortunately, Gamut One Studios' videographer extraordinaire, Dewey Koshenina has a better way to reach your prospects.
With a recent video shoot at Meier Tool, a manufacturing facility in Anoka, Dewey and his team were able to communicate more than just the capabilities of the company.  With passionate Meier employee interviews and cleverly captured facility shots, G1 produced a video that showcased the company's culture and its number one asset— its people and the pride they take in their work. In addition to visually featuring Meier's people, culture and capabilities in a succinct and effective video, nobody had to spend $80K to send the message.
And, for the record, Gamut One Studios has produced stunning, high end videos as well as cost-efficient ones, too, but we've yet to be Oscar-nominated or bill $80K for one video.  Of course, we are open to either option!
Dodging Darts & Drones: How Jeff Schmieg's 'Dad' Experience helped to Corral the Chaos on the Hovertech FX shoot.
When Marketing Architects brought their Hovertech FX shoot to Gamut One Studios, we knew Jeff's calm, cool and collected manner would be the perfect match for capturing the action with a gaggle of boys shooting dart guns and piloting drones throughout our studio.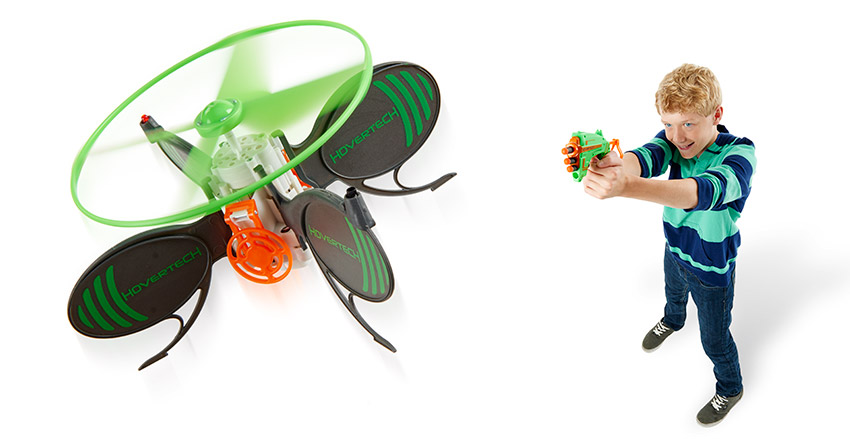 Sure enough, the multi-day shoot for Marketing Architect's newly launched retail website, was both crazy and fun.  Jeff proved once and again that his keen photographer's eye and 'child management' skills worked well together to capture both the boys' bona fide grins and rapid pace of flying darts and drones!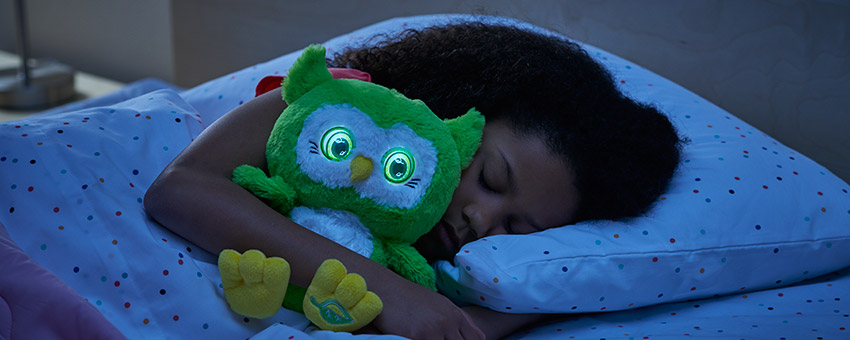 Then, taking a full 360, Jeff completely changed up the studio's wild and crazy atmosphere to set the stage for Marketing Architects' Bright Eyes shoot featuring adorable 'bright-eyed' stuffed animals and sweet little girls. Lights were dimmed and dreamy bedroom sets in candy colored pastels made for some incredibly cute photos of girls and their Bright Eyes stuffed animals.

Just like the Boy Scouts are always prepared and the National Guard is always ready, always there, experienced Dads like Jeff make extraordinary photographers!