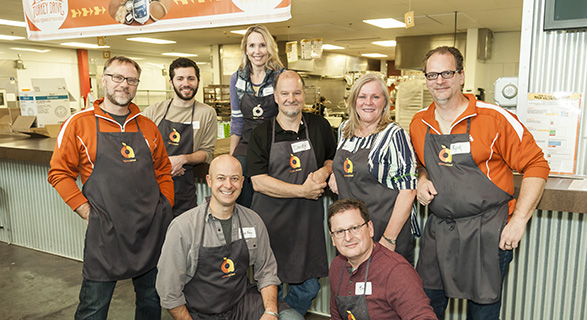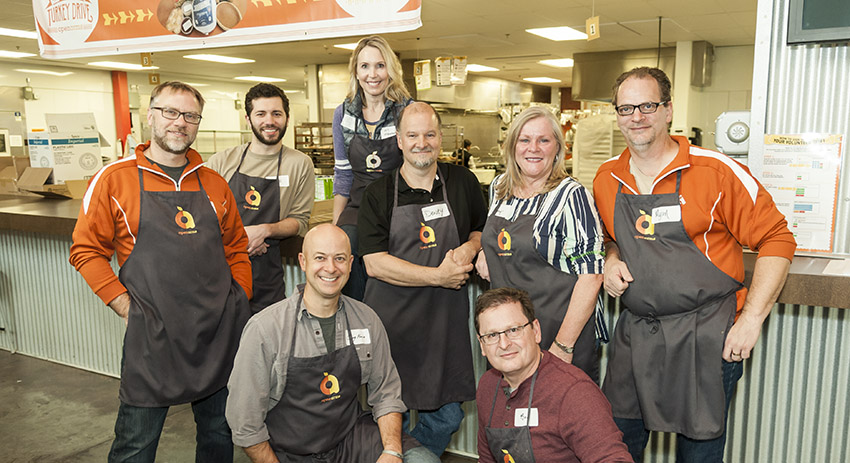 As the holidays approach and 2017 winds to a close, we reflect on another successful year for Gamut One Studios and can't help but to be thankful. We are thankful for the wonderful, talented group of people we've worked with for so long.  We are thankful for our friends and clients that continue to trust us to create great photography and video for their businesses. We're especially thankful for the health and well being of our families.This year, that feeling of thankfulness has lead us to support Open Arms of Minnesota with a holiday donation in honor of our clients. Open Arms is a fantastic non-profit that delivers fresh, nutritious meals to people struggling with life-threatening illnesses such as cancer and HIV. We are grateful for the great work they are doing in our communities and thank you for your support of that mission.
Not wanting to stop there, we also rolled up our sleeves and donned the hair nets for an afternoon in November, to help Open Arms in their very busy kitchen. We peeled, chopped and packaged meals to help struggling families around the Twin Cities. For that afternoon, our G1 Crew managed to chop and peel over a 100 pounds of parsnips and onions, pack 80 sloppy joe meals, and 480 beef stroganoff meals. It was a busy and fulfilling afternoon for all. Bill and Bryce claimed that they shed tears of joy, not related to the onions. And yes, we came away with all our trigger fingers in tact.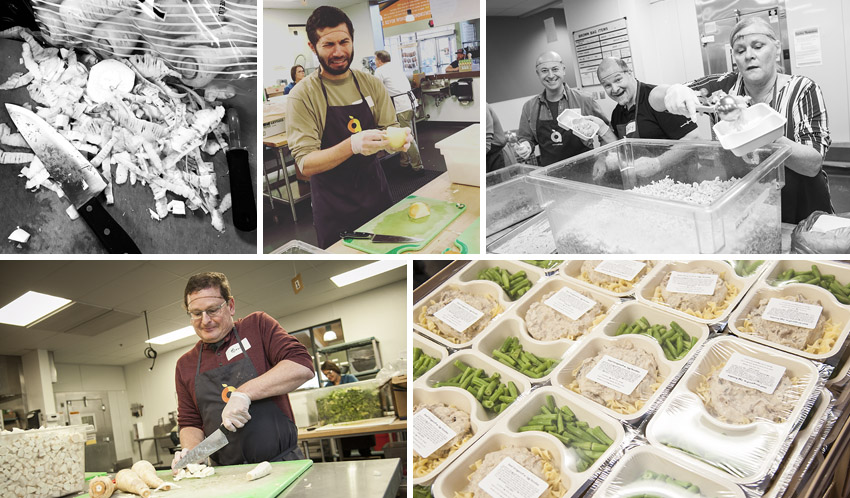 Open Arms will also be our charity of choice for our 2018 Super Bowl Party.  We hope you'll help us continue to support this wonderful organization doing such appreciated work. Stay tuned for more party info. soon.
All of us at Gamut One Studios wish you and your family a warm, and joyful holiday season and a prosperous new year.  We look forward to seeing you again in 2018.