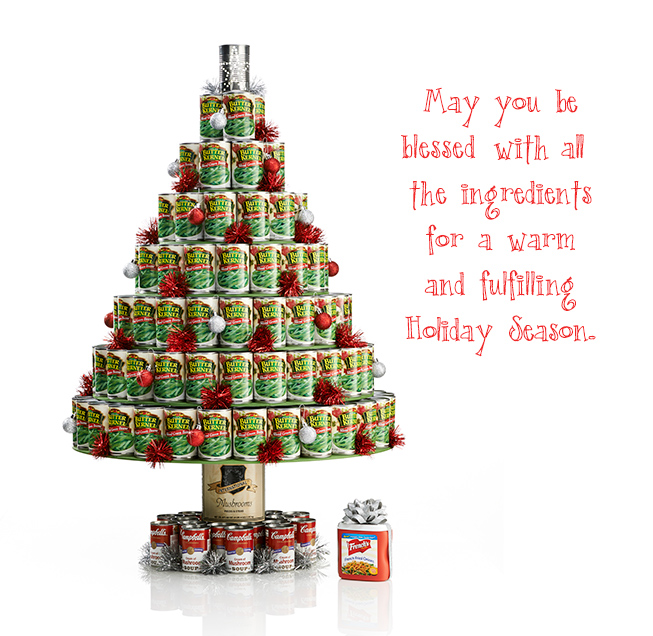 At this time of year, holiday traditions centered around food often 'consume' much of our time and energy.  This year, Gamut One Studios wanted to spotlight the problem of hunger in the Twin Cities.  Cans of green beans, cream of mushroom soup and fried onions were cleverly shaped into a Christmas tree for our annual holiday card, by our own food-savvy photographer, Jeff Schmieg.  With help from the crafty hands of stylist, Laurie Goeman, and G1's builder-extraordinaire, Myron Wolf, they created a wonderful image that will hopefully warm up the holidays in more ways then one.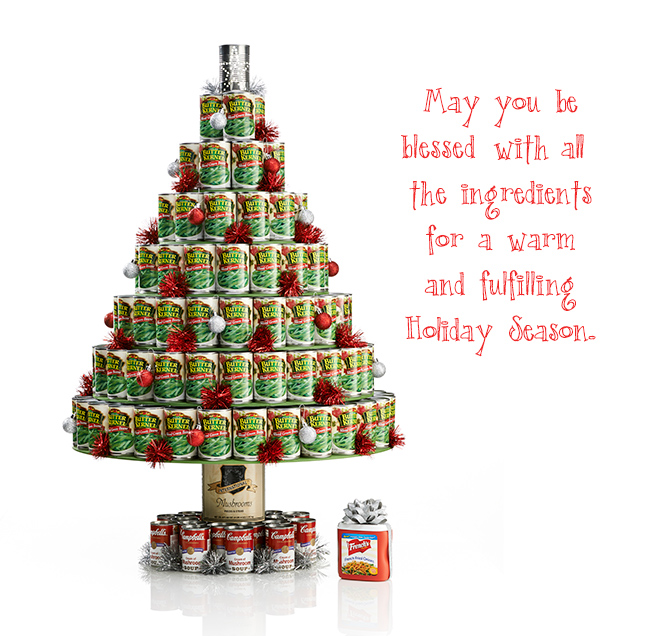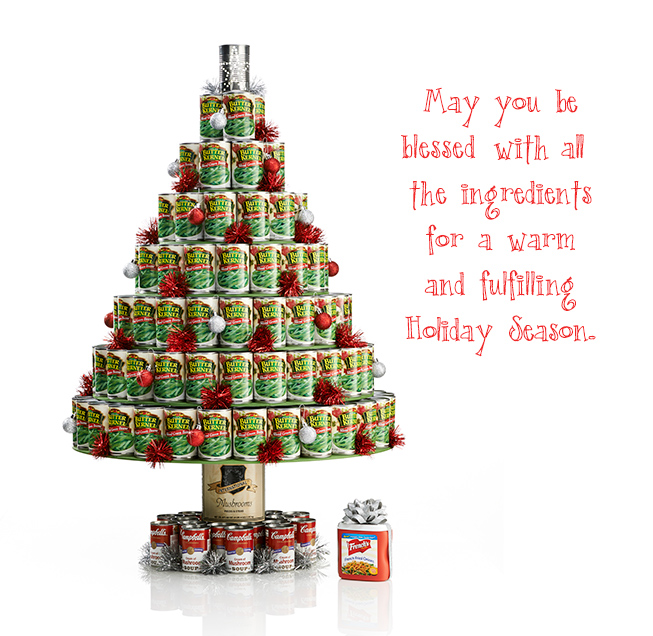 While it would be fun to grab our can openers and whip up a super size casserole, this work of art is a small part of Gamut One Studios' gift to the Groveland Emergency Food Shelf (GEFS). Started in 1975, GEFS is located in the basement of the Plymouth Congregational Church in South Minneapolis. They serve over 1,500 households every month with a mostly volunteer staff.
Gamut One Studios is proud to support their much needed work with a donation on behalf of our clients.  The gratitude expressed by the GEFS volunteers and their clients was incredible and confirms the validity of 'It is better to give than to receive.'
If you are looking for a way to give back this season, GEFS accepts food donations of all varieties in person and gratefully accepts cash donations through their website at www.grovelandfoodshelf.org.  It's amazing how they can leverage their food dollars in ways that consumers can not with a normal grocer.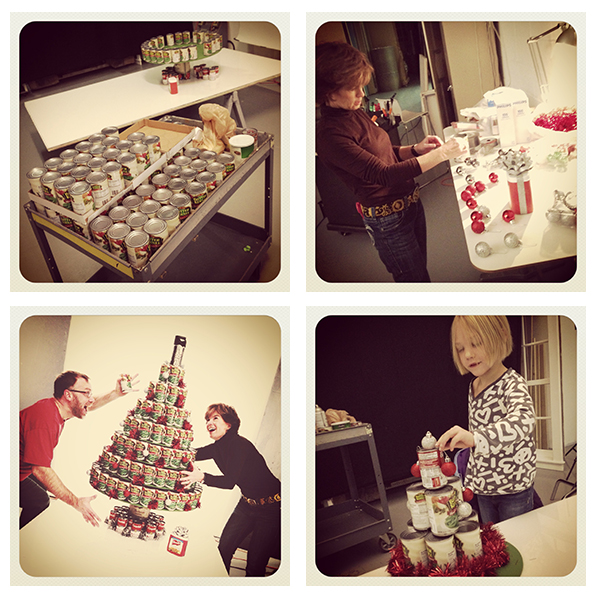 Gamut One Studios will continue to support the Groveland Emergency Food Shelf with a fundraiser and food drive at our 4th Annual Super Bowl party in February.  We look forward to seeing you all there!
Feels like it's been around forever…
Campbell's Green Bean Casserole recipe (using their cream of mushroom soup) was developed in 1955.
That's a lot, but they need more…
Groveland Emergency Food Shelf buys 70-80% of the more then 30,000 pounds of food they distribute every month.
Did you know? Green beans are also called snap beans because of the sound they make when being broken. Green beans can also be called string beans because many varieties used to have a long string that ran along the seam of the bean.
Extending the reach…
The Groveland Food For Youth program was the state's first food shelf specifically aimed at helping homeless and at-risk youth to age 23 with food and referrals to other organizations.
Happy Holidays from Gamut One Studios!