Gamut One Studios had a brush with fame last Friday when photographers Jeff Schmieg and Dewey Koshenina had the unique opportunity to photograph President Barack Obama.  President Obama spent the mid-day touring and speaking at Honeywell while our swift and skillful photographers captured it all on camera.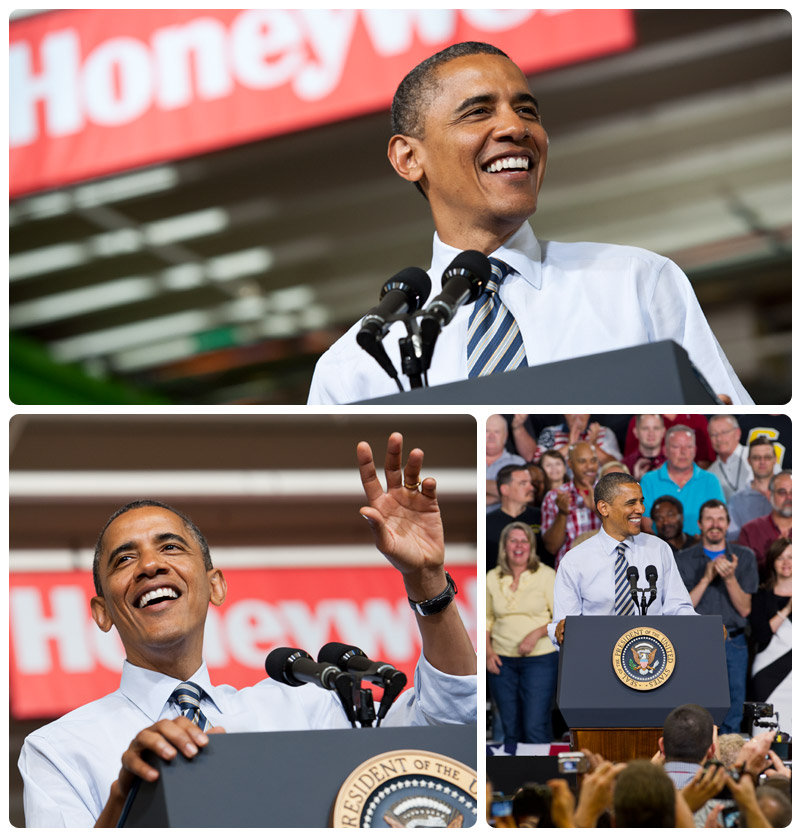 The President has an extremely tight schedule, so when you are photographing him, you've got to be quick and on your game.   Gamut One Studios, a contracted Honeywell vendor, was brought in to photograph the President's visit and provided Honeywell with over 400 press ready images within hours of the event.  Images were uploaded to a private web gallery where the Honeywell staff could quickly access and distribute images as needed for public relations, documentation and promotion.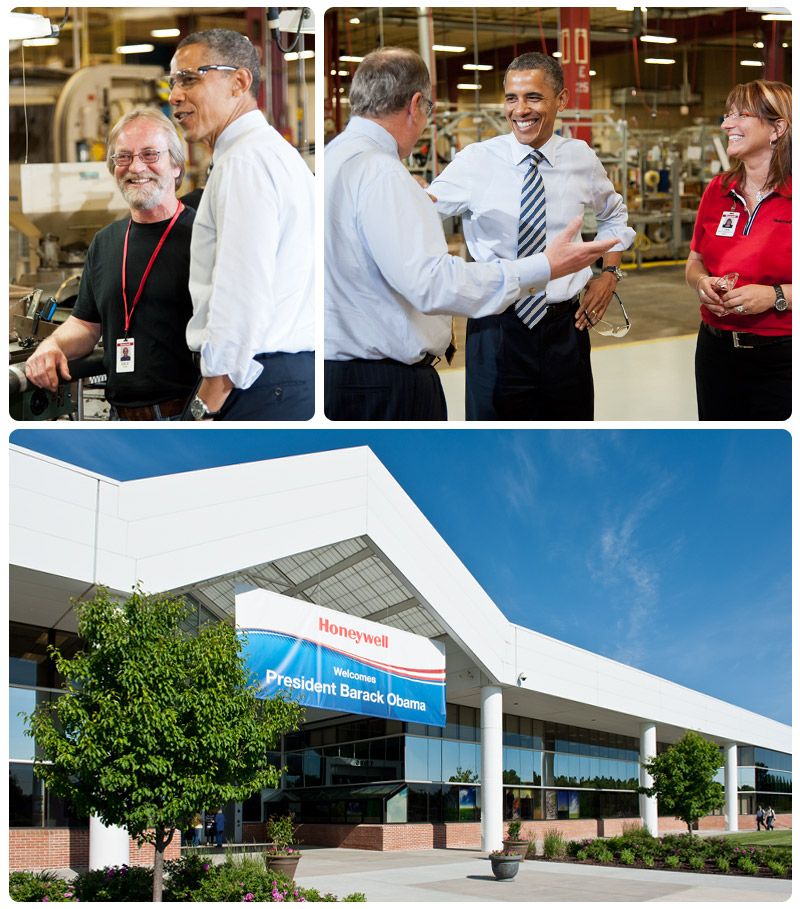 Seeing how the whole White House machine operates behind the scenes was very interesting.  It was a complex process but most notably, a very well oiled machine that is highly choreographed for maximum efficiency and security.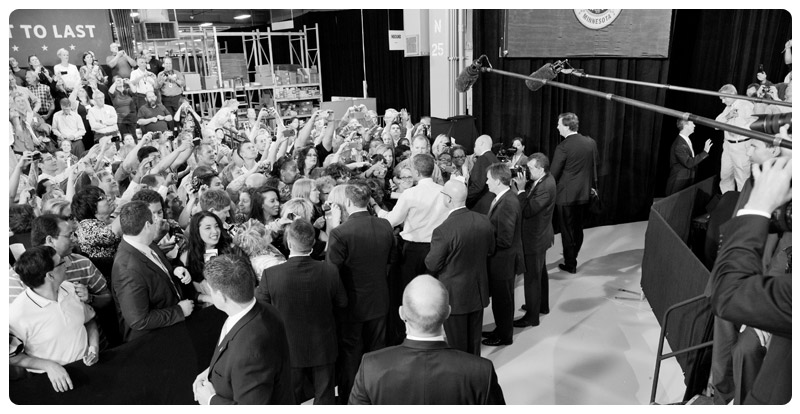 As you can probably imagine, the day was full of protocol, politics and stoic secret service agents. That doesn't phase Jeff, our 'nerves of steel' photographer who has smoothly photographed tactical response teams while expert marksmen pointed automatic weapons at him.  Provided with White House Press Pool credentials, Jeff followed the President as he toured parts of the manufacturing floor and met Honeywell employees.  Jeff was then allowed inside the rope-line to photograph the president up close during the speech.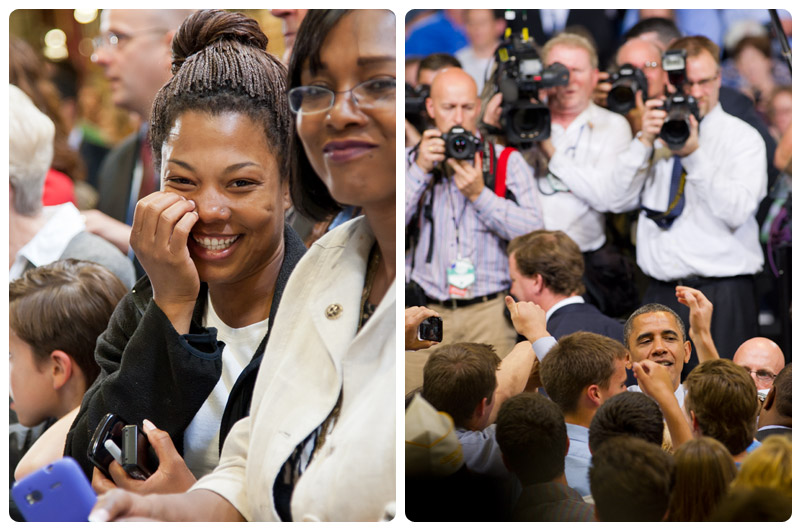 Rubbing Elbows with the Associated Press and White House Staff photographers who cover the president every day brought new insight into the workings of this political operation.  Dewey photographed the event from the main press stage for another view point of the action.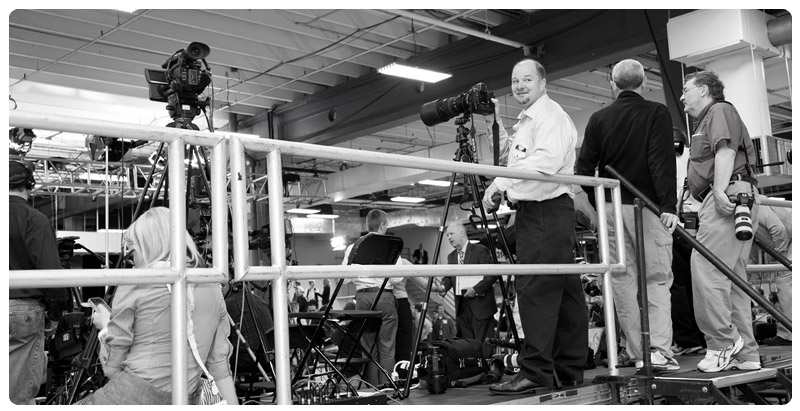 Capturing the spark and excitement that people had when meeting President Obama made our job even better.  The kids (and many adults) in attendance were beyond excited… beaming with perma-grins as they showed off their autographs and photos while they soaked in the whole experience.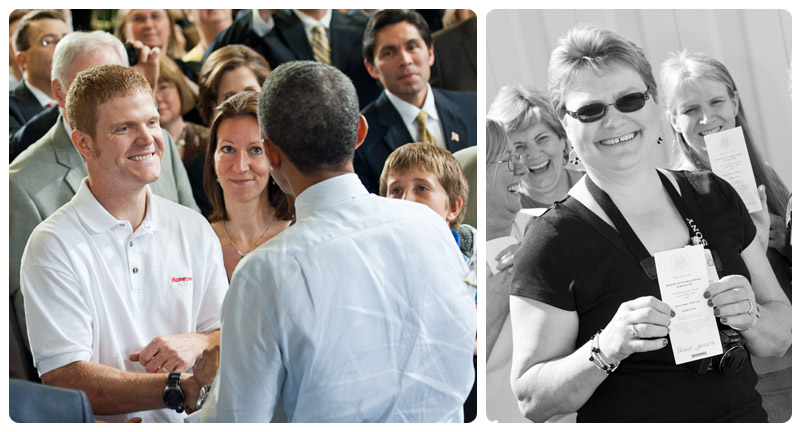 We got some cool press pool badges that make great souvenirs from the event.  I think Jeff and Dewey will wear them all week…you just never know when you may want to impress someone!