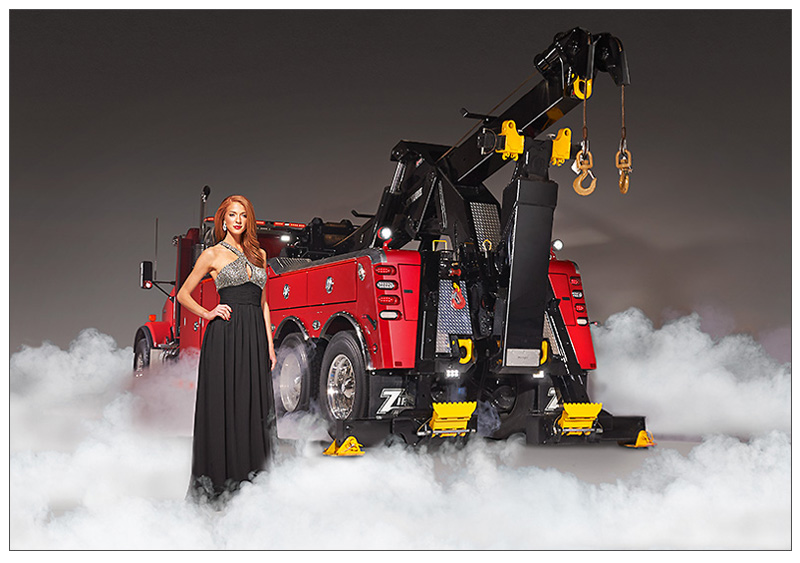 Smokin' hot!  And, our red-headed model is equally sizzling!  We know, not everyone oohs and ahhs over a Cummins ISX15 550 HP Diesel Eaton Fuller RTLO1891B 18 speed so to create a little flair, Gamut One's Dewey Koshenina and the team at Zip's Truck Equipment, glammed it up with some eye-candy images to enhance Zip's new website re-design.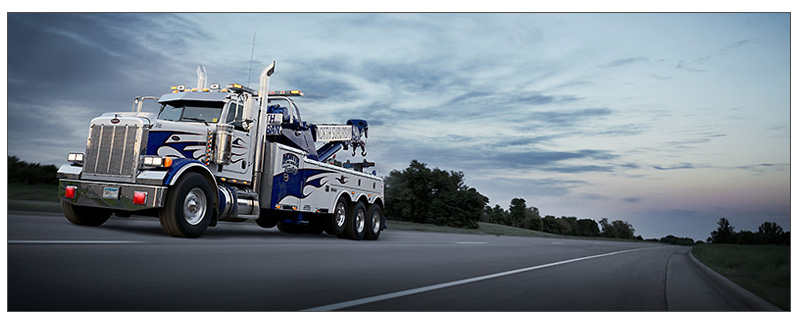 It's always fun photographing dazzling models in a sea of dramatic smoke, but getting your boots dirty out in the field shooting the Zip's fleet in action is even more exciting!  Zip's was looking for more stylized images, so Dewey and the team opted to photograph the trucks in a variety of outdoor light on location at an airfield near the Zip's facility.
Using separately photographed background locations, the trucks and backgrounds were composited to create drama and action.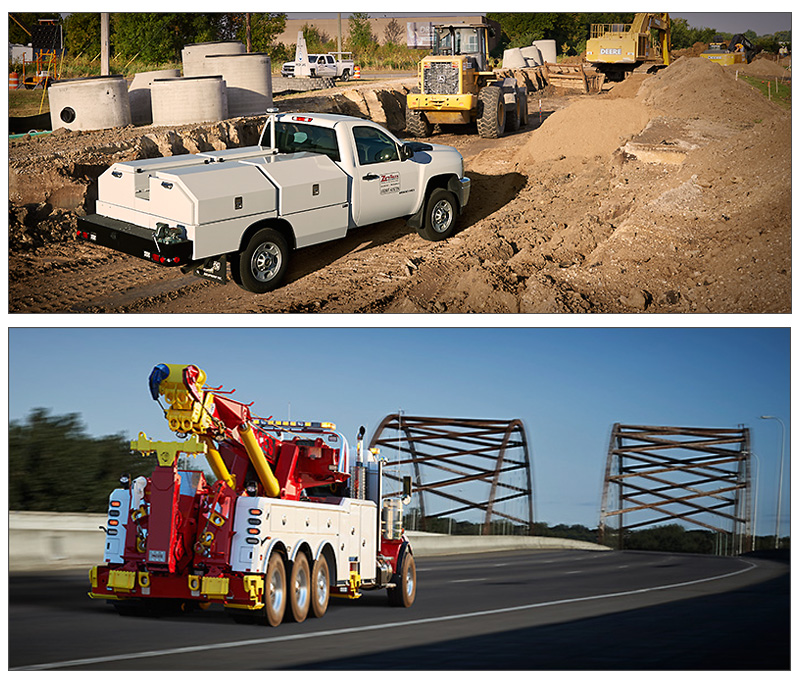 With a little additional lighting and a lot of patience, Zip's headquarters becomes the iconic facility that New Hampton, IA residents and Zip's customers are very familiar with.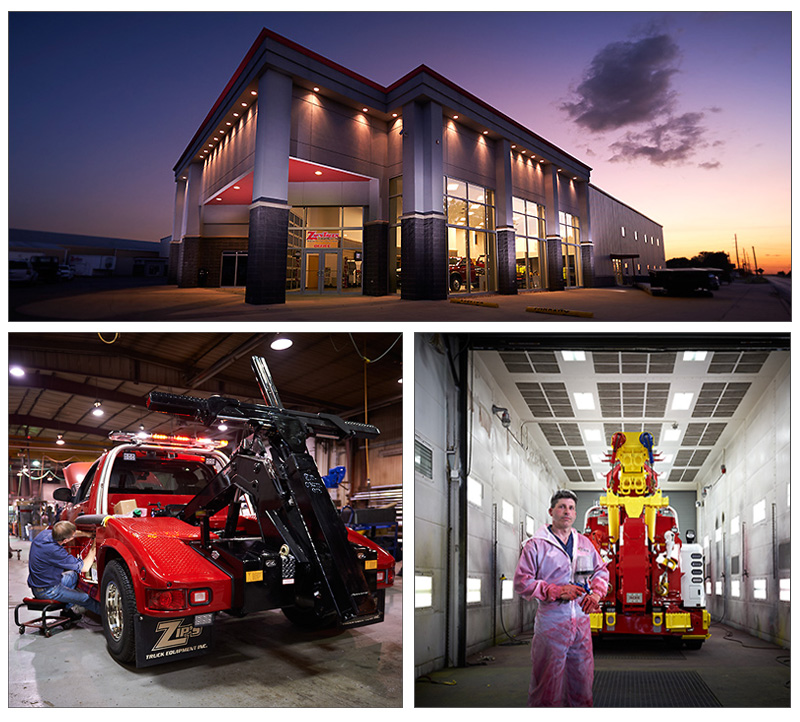 Steel and glass can be tricky to photograph indoors or out. However, when properly executed, lighting can heighten the quality of a shot to evoke a high end feel. Mission accomplished!!
Finally, our model and one of Zip's spectacular trucks walk the carpet to visually create the sentiment that customer service and quality are what set Zip's apart and ahead…an esteemed mode that Gamut One fully employs as well!!