It's easy to stay passionate about a job when you work in vastly different environments each day.
Often, we're in the studio lighting and shooting products, many times we're on location in offices, factories and at events. And, sometimes we have tactical response teams pointing loaded weapons at us.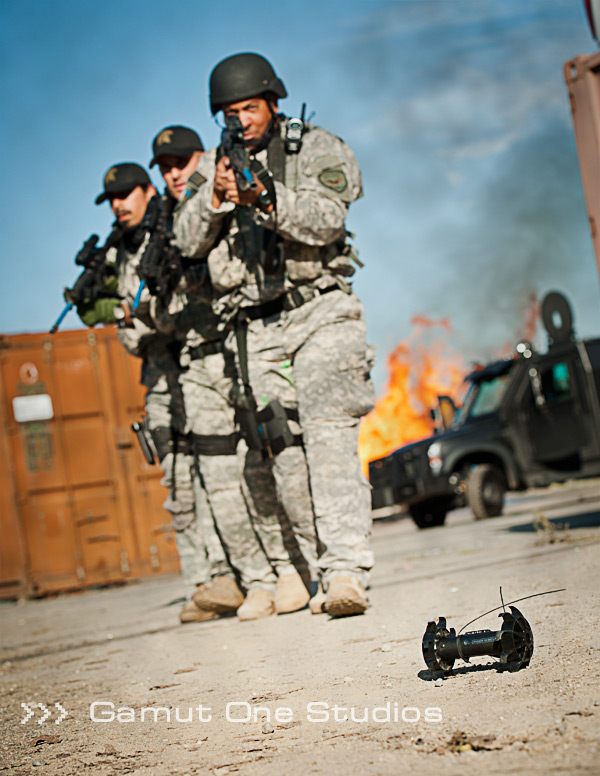 That was Jeff's shoot out in Alameda County, California for Recon Robotics. He has been photographing their products in studio and location for the past five years. Jeff's extensive knowledge of the product and close working relationship with Recon has now provided more unique location photography opportunities.
A recent assignment took Jeff to Urban Shield, a SWAT and Tactical Response Team training and evaluation event with teams from California, Israel and Jordan competing.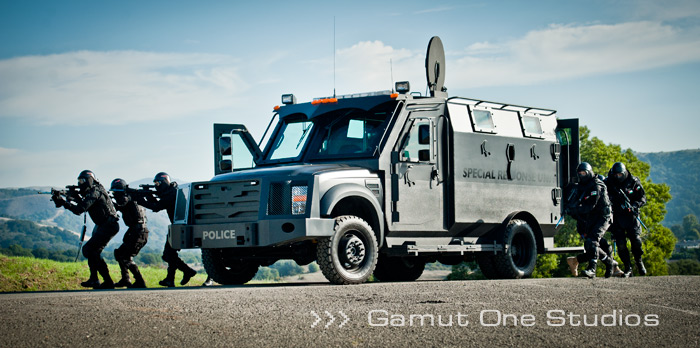 The event ran for 48 straight hours with 27 different scenarios.  Recon Robotics sponsored one scenario in which the teams could utilize the Scout XT Robot to be more effective.  Recon wanted photos of the teams using their robot in training situations and to build their corporate image library.
Jeff liked the fast-action shoot and seeing the teams from Israel and Jordan. He says, "Having expert marksmen pointing loaded automatic weapons at you will always make you think twice, even if it's just paint."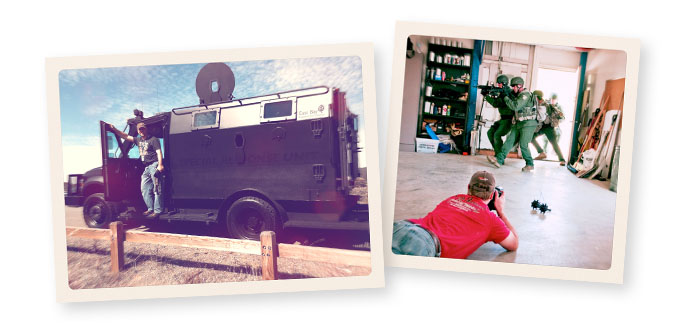 And, sometimes the perks are nice too. Jeff got to ride in this $170K Tactical Response Vehicle, aptly called the BAT.
In the last few weeks, he's traveled in and out of state to photograph several different uses of Recon's products. He worked with the Minneapolis Bomb Squad photographing the robots being used to help identify and scout police scenarios with possible explosives.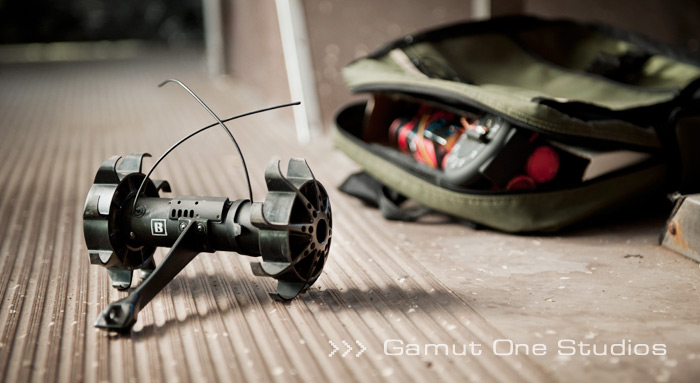 The latest shoot took Jeff to Fort Ripley near Brainerd, Minn. with a National Guard Squad.  The military uses the Scout XT to help units with reconnaissance missions where they can remotely deploy the robot into buildings, around barriers and in the identification of suspected improvised explosive devices (IEDs).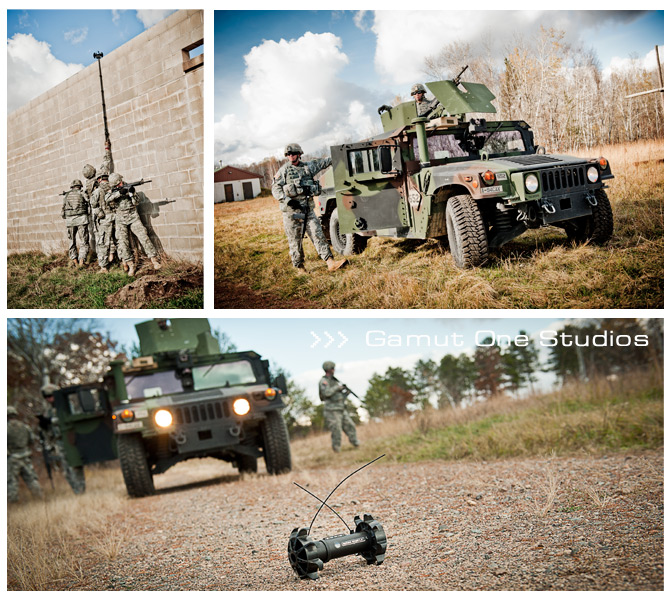 The project was very successful.  We look forward to providing Recon Robotics with more great images while they build awareness of their great products.