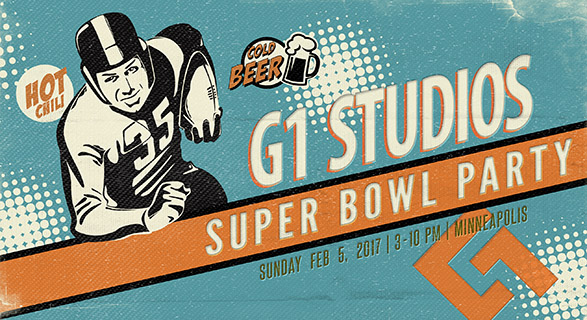 Here we go again for Lucky #7.  It's Super Bowl time and we are ready to party.  Yes, the Vikings got our hopes up early in the season and then ripped our hearts out, but hey we'll get over it.  Maybe Greg will get lucky again with his Packers.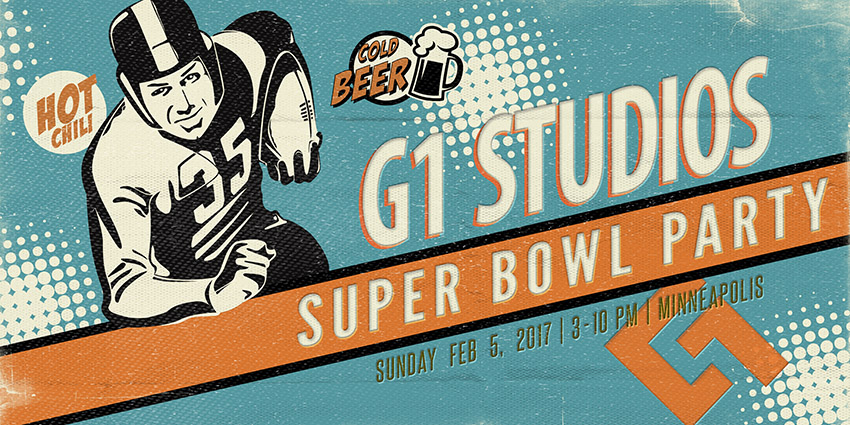 Good times are sure to be had with our famous chili cook-off and other great tailgating fare. The "Kids' Zone" of the studio is where all ages will have fun with the bounce house, playing games, winning prizes, getting creative on the graffiti wall, and making memories at the photo booth.
This year our silent auctions will be supporting the Children's Home and Lutheran Social Services Adoption Support Fund.  Two wonderful organizations providing grants to families committing themselves to adopt children with known special needs, school- aged children and large sibling groups. Child-specific grants provide additional advocacy for children who wait because of their particular need.  Please visit them here for more information.
Doors open at 3pm and we hope you will join us.  Please be sure to RSVP so we can plan accordingly.  [RSVP Here]
Here's a recap video from last year's party.  Enjoy!