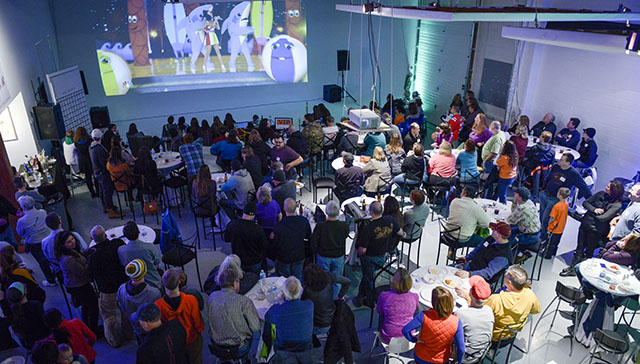 The 5th installment of our annual Super Bowl party was another great success. Guests stomped off the snow and shook away the cold as they flooded into Gamut One Studios on Super Bowl Sunday, greeted by the welcoming aromas of chili cooking and brats being grilled.
Chili-gate? The Patriots and Seahawks put on a good show, but the contest of contention was to see who will wear the Chili Cook-Off Champion ring this year. Tensions were high and smack talk abound, to see if Greg Kamin could pull off a three-peat with his crockpot of goodness. Guests huddled and debated while carefully tasting each chili and anonymously voting Dewey's White Chicken Chili to victory. Becky Schmieg received high accolades for her almost-too-pretty-to-eat Patriot and SeaHawk themed cookies. Barb Koshenina holds her rein as Queen of the Cookie, as she once again treated guests to her scrumptiously-addicting chocolate-chunk cookies. Diets were not on the invite list.
Personal Foul! Shockingly, the most penalty flags were thrown during G1's typically calm silent auction as the adorable Stuffies created bidding pandemonium! With just five cuddly stuffed animals to bid on and a disparate number of cute kids with their doting parents – begging and bribing was the name of the game. One super star mom finally plunked down an exceptionally generous bid to claim both victory and a peaceful drive home!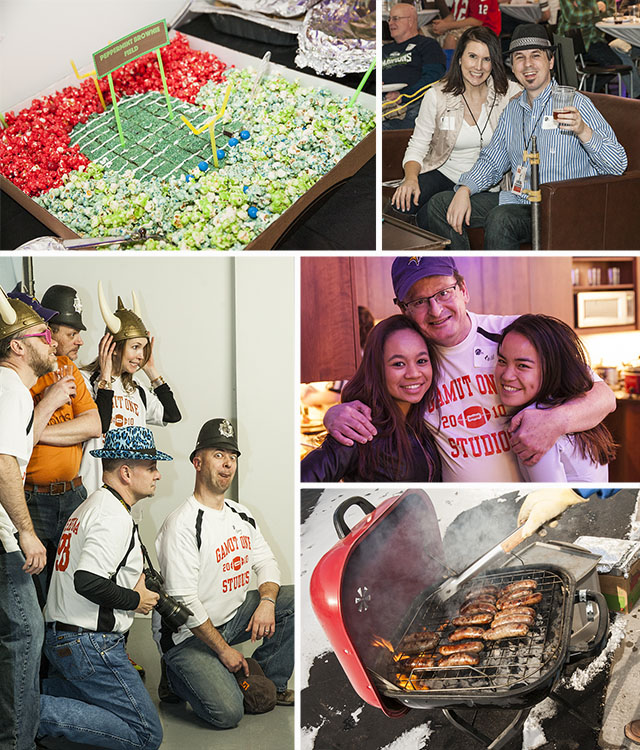 Of course, the tears and cheers were all in good fun as the silent auction benefitted Gamut's charity of choice this year, Soles4Souls, a global not-for-profit institution dedicated to fighting the devastating impact and perpetuation of poverty. Once again we were amazed by the generosity of our guests with the silent auction tables, VIP seating auctions, and cash donations, totaling close to $900. Not to mention, guests brought in pair after pair of new and gently used shoes to fill our lobby – 230 pairs in all!! Thank goodness the delicious smell of chili cooking subdued the foot locker 'fragrance'!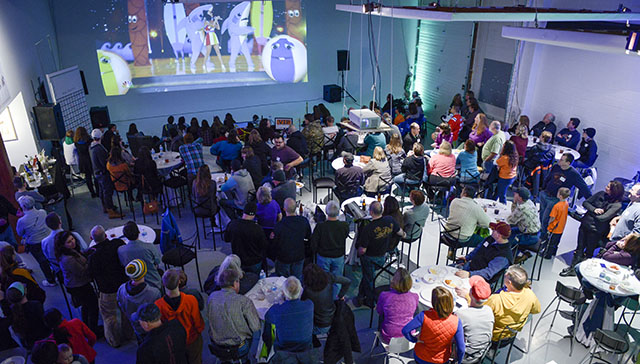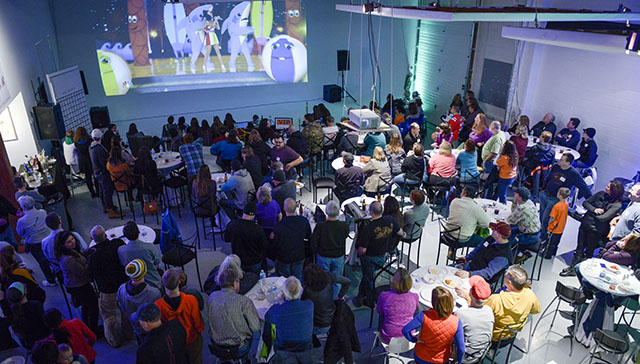 Many thanks to our friends and clients who donated their products and services for our silent auction. It is because of your help that we were able to raise the amount of funds we did. Thank you: Marketing Architects, Droolin' Moose, Frost River, 3M, Wagner Spraytech, and Wild Wings.