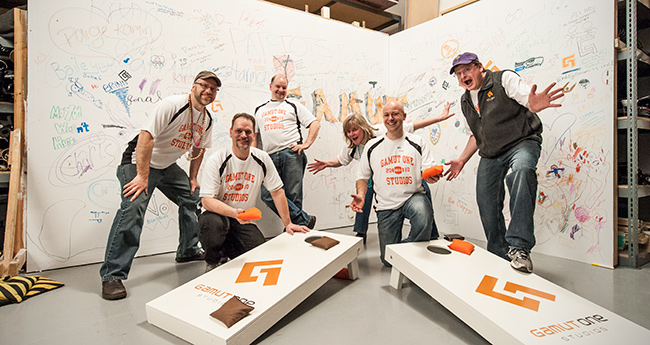 If the Broncos could only have played with HALF as much heart as our guests showed at the 4th Annual G1 Super Bowl party, they may have had a chance against the Seahawks.
XLVIII-G1 Super Bowl Party (2014) from Gamut One on Vimeo.
The generosity showed by our guests was truly amazing. With the silent auction tables, VIP seating auctions, and cash donations, the total raised for the Groveland Emergency Food Shelf was $908. In addition to this, our guests brought over 30 bags of food donations!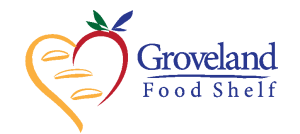 We want to wish many thanks to our friends and clients who donated their products and services for our silent auction. It was because of your help that we were able to raise the amount of funds we did. Thank you: Wild Wings, Mindware, Droolin' Moose, Skyline Stadiums, Train Me Tom,  and Frost River.
Yes, the Broncos were trampled by the Seahawks 43-8 in Super Bowl 48. The Seahawks came to play and play big – just like the 75 or more kids who rushed into Gamut One Stadium's fun zone.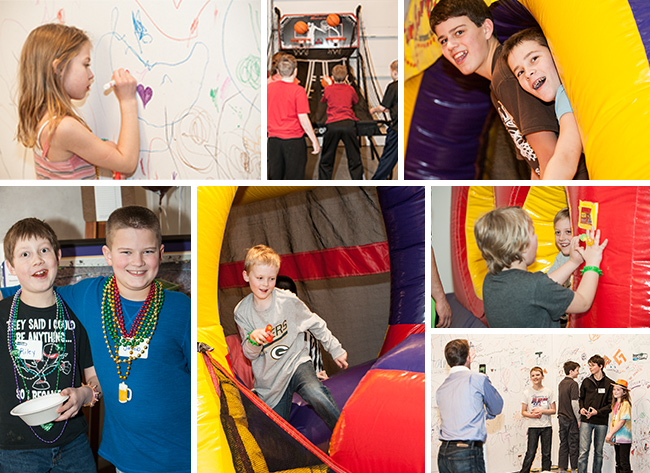 The G1 Super Bowl is where a kid can be a kid, Ok so someone else has that tagline, but it fits here. It fits well.
Our studio B kids' zone is always a big hit with our 36' obstacle course, basketball shoot out, and touchdown pass challenge. This year we added a new G1 signature bean bag toss and the graffiti wall.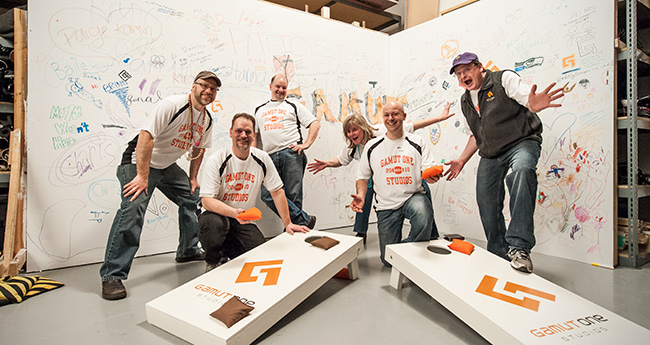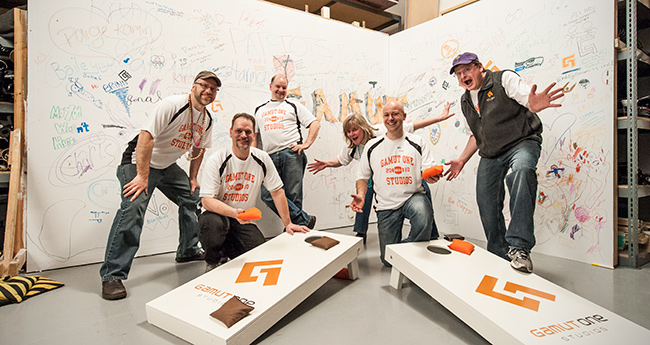 Kids don't try this at HOME! Really. Many grabbed the Sharpies by the neck and took to the graffiti wall. "Go Seahawks", "Broncos", "Sponge Bob", "I love Cathy"… whatever your message, we offered 160 sq. ft. of white space to let the creative juices flow.

The 30 foot HD screen and amped up sound in the studio never disappoints, unlike the Broncos attempt to put points on the board.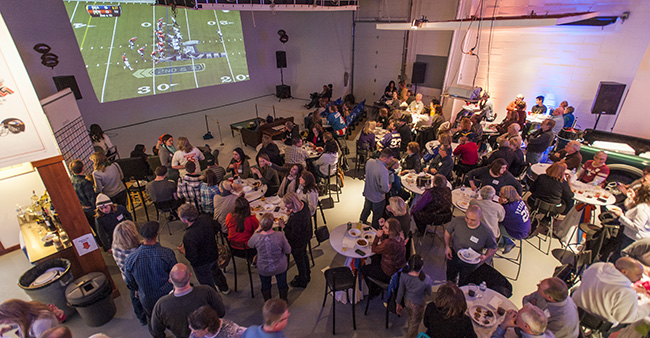 Greg won the G1 Chili Cook Off  for the 2nd year in a row. He left the jalapeno brats in Wisconsin this time and opted for a new recipe from his pepper arsenal: Poblanos! When asked about the recipe, he said, "I have to give some credit to Paige (his 14 yr. old daughter). She was my taste tester for the early experimentations of this recipe and helped me turn this into a winner!"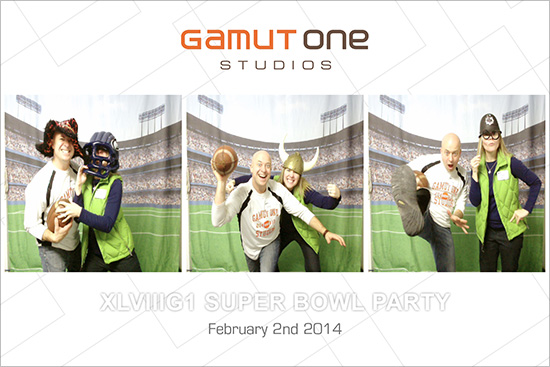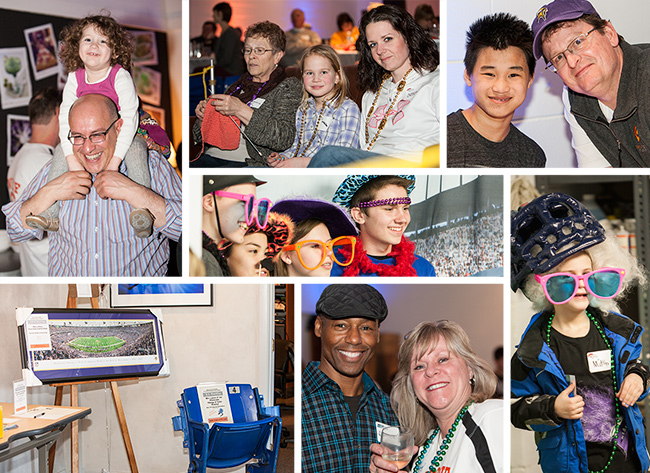 If you missed this year, be sure to plan ahead for the 5th annual event. At Gamut One Studios our mission is: to enjoy what we do, who we do it for, and produce the best images to create success for our clients.
The annual Super Bowl party is just an extension of our mission: we really enjoy to share this time with our clients, family of clients, and of course our friends and family.