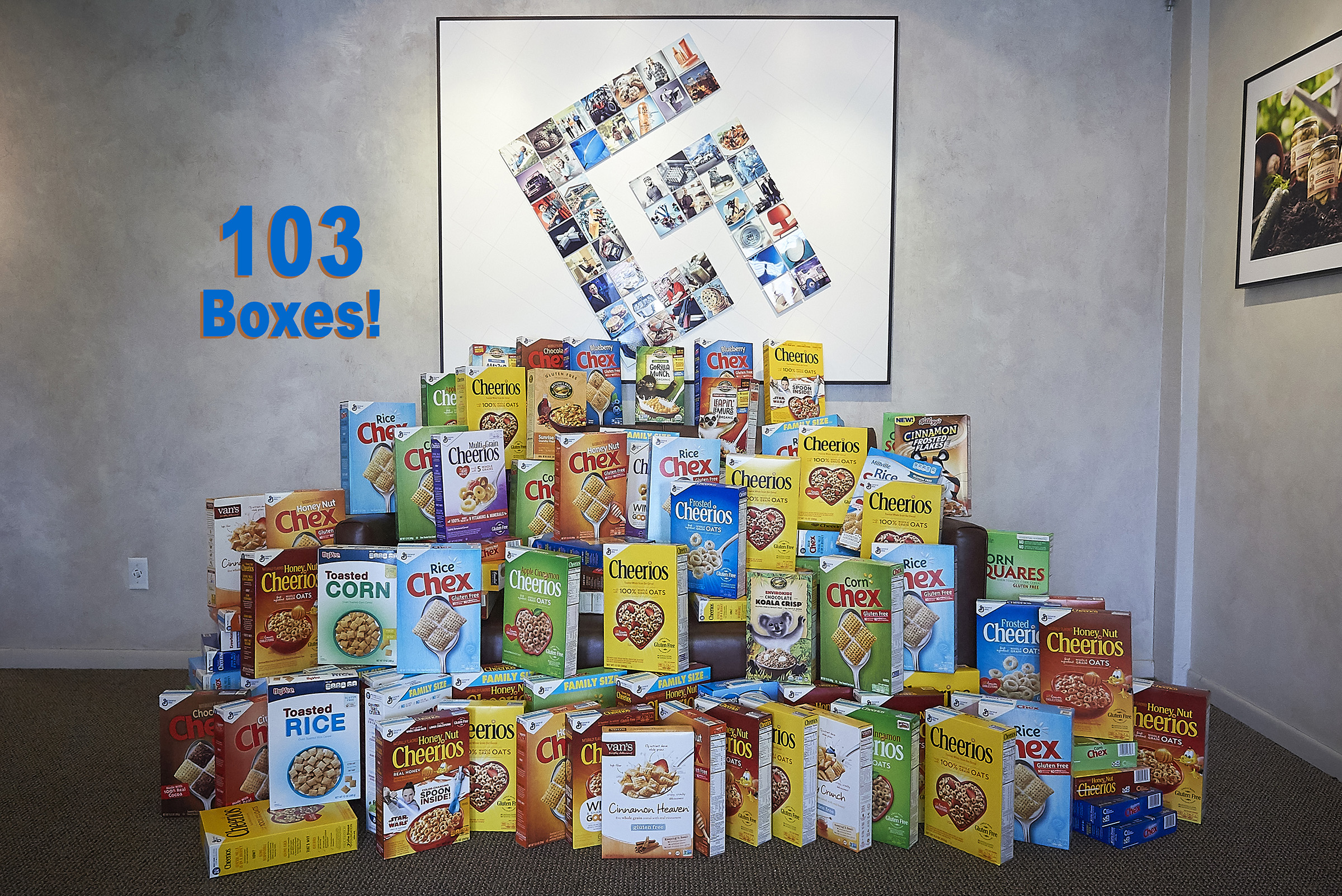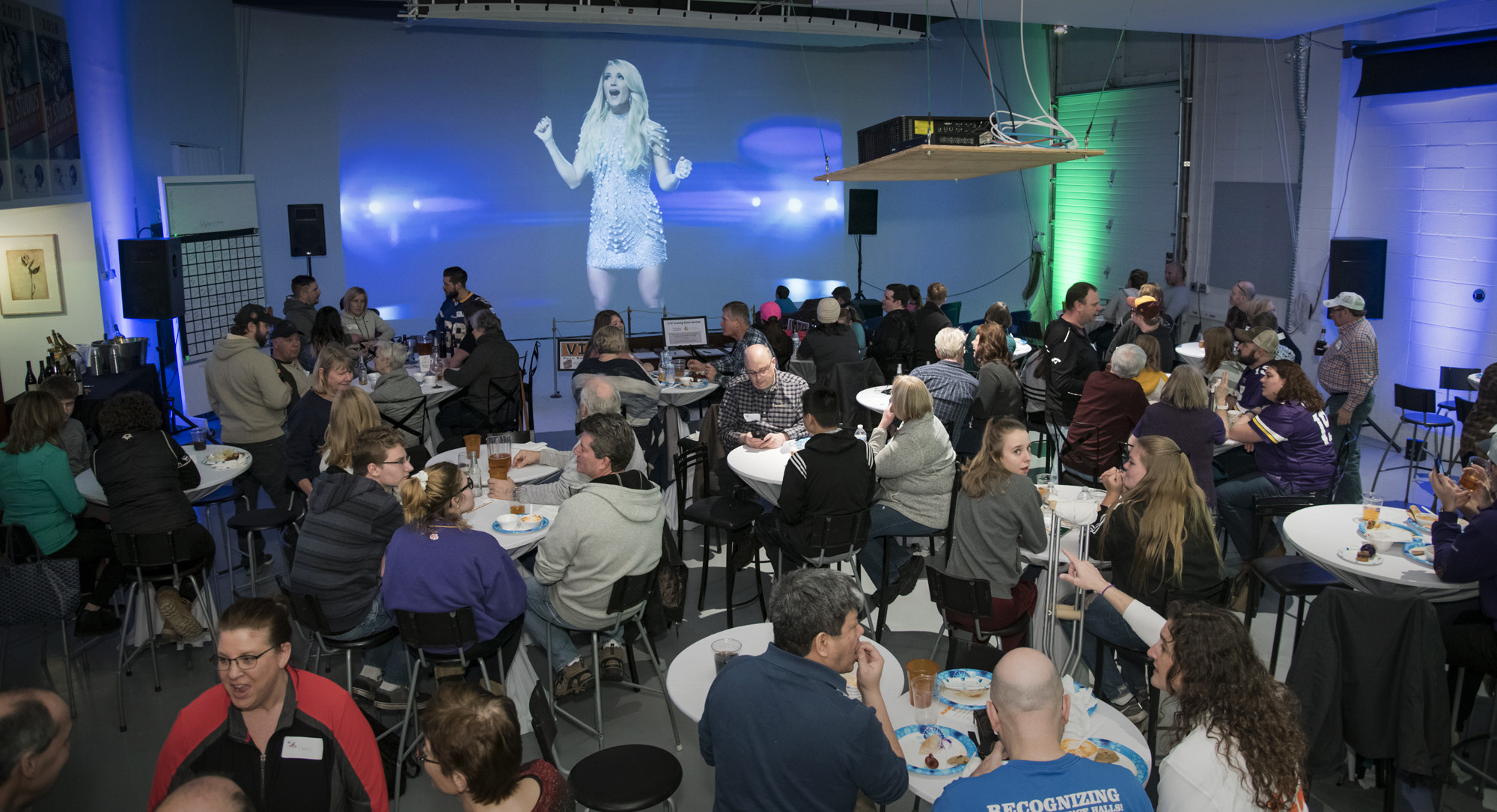 More than 200 guests joined the celebration at Gamut One Studios for Super Bowl 52 . Whether cheering for the Eagles or the Patriots, this can be a very divisive event; however, these fans were unified around one common goal: helping locals in need.

Gamut One Studios' 8th annual Super Bowl party was a benefit event for Open Arms of Minnesota, a nonprofit that cooks and delivers free, nutritious meals to people living with life-threatening illnesses in the Twin Cities.

And with arms WIDE OPEN – the response from our amazing guests was like a big hug for the Twin Cities' charity.  We collected over $2,000 for Open Arms of Minnesota, through purchase of silent auction items and cash donations. In addition to donations, our guests responded with literally shopping carts full of cereal to help overflow our cereal drive.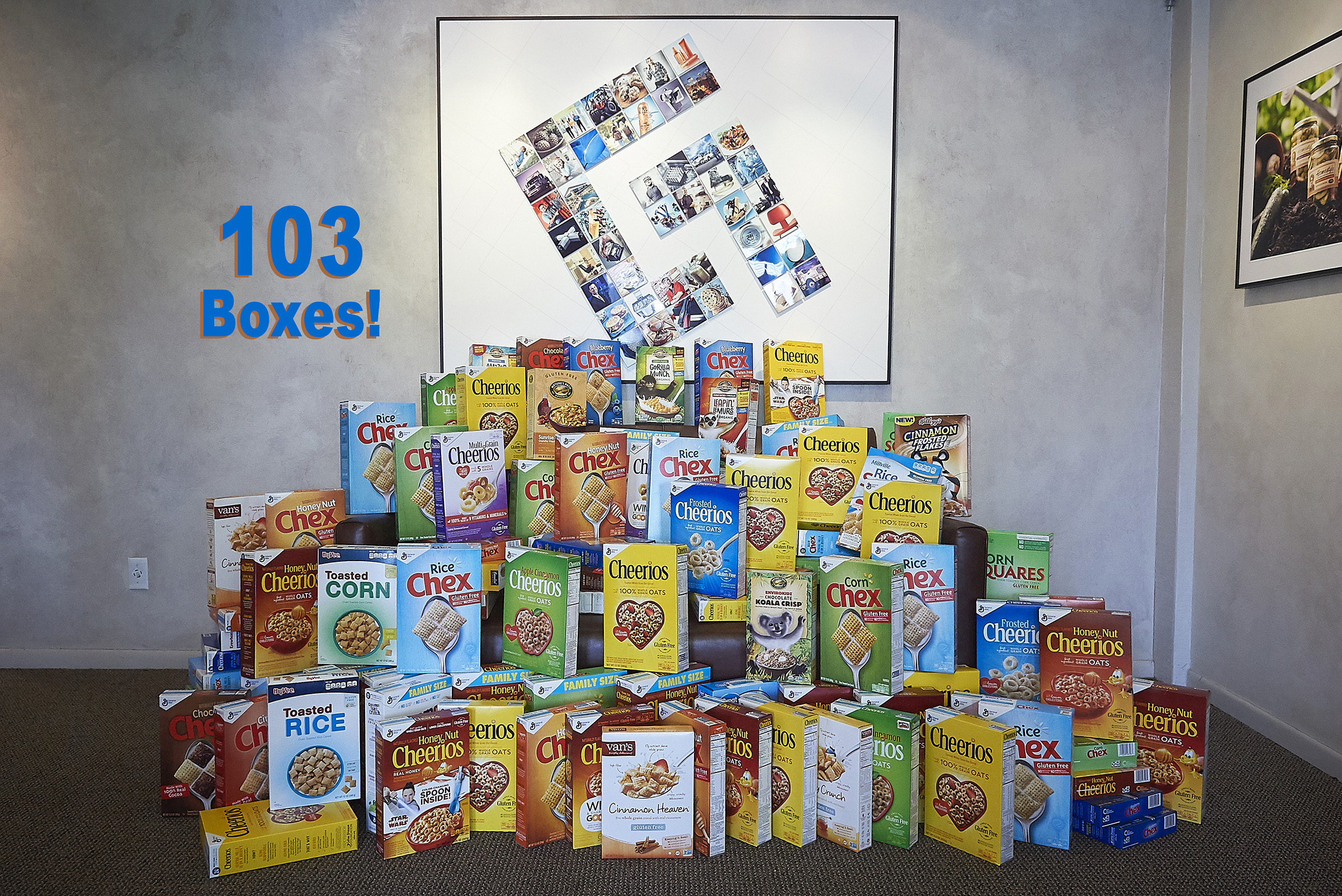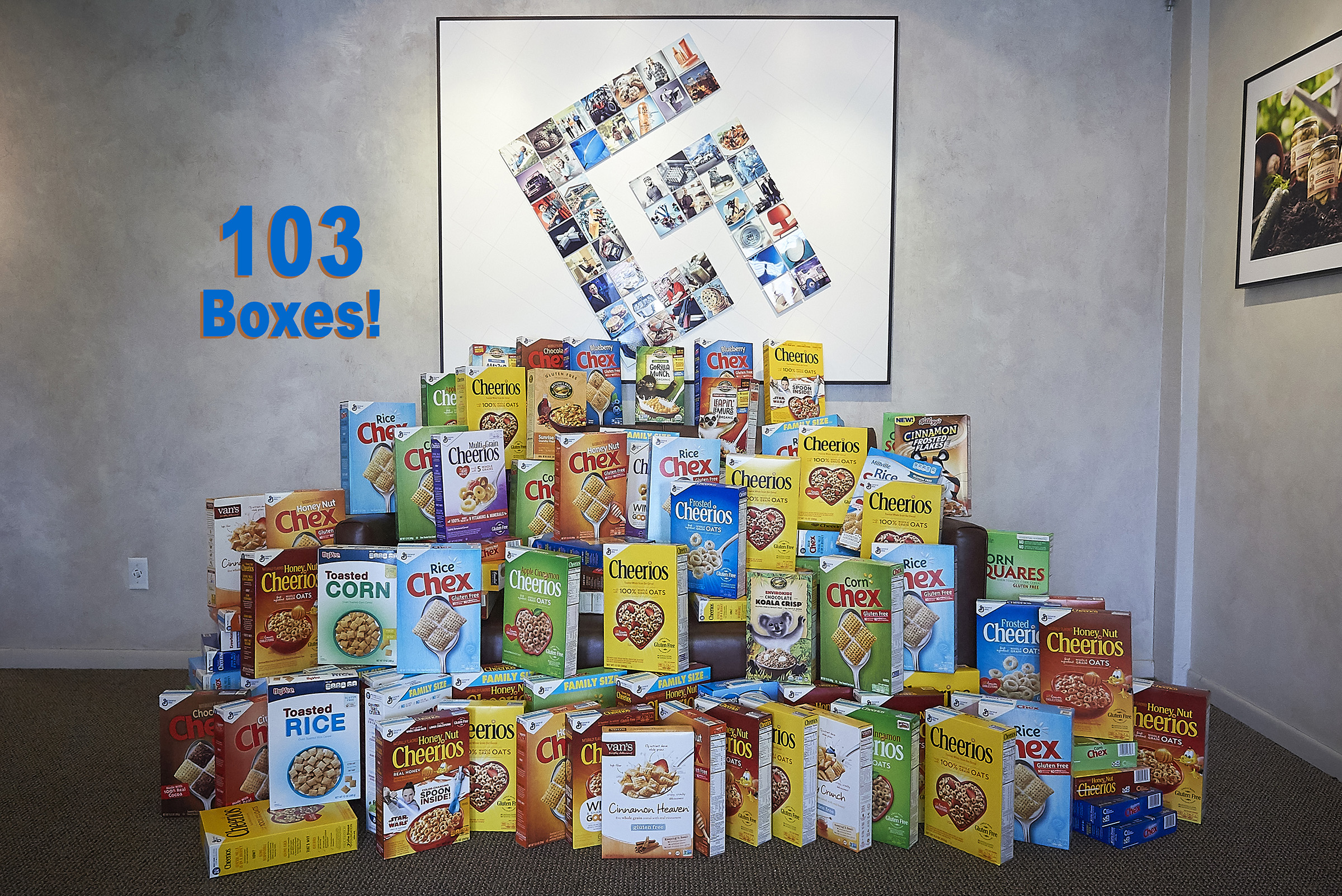 The gluten-free cereal drive was a huge success totaling 103 boxes of cereal and 15 bags of granola.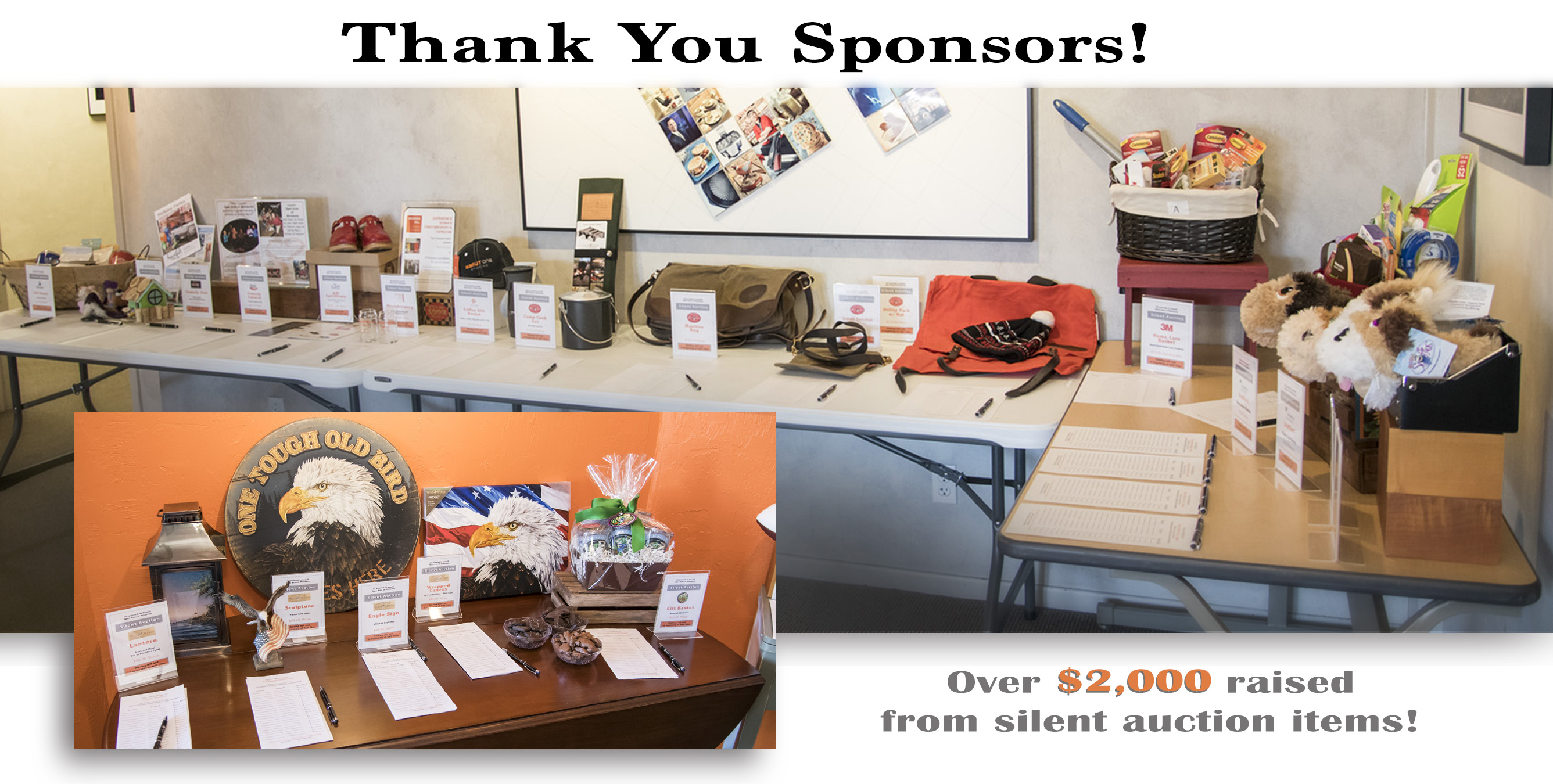 A special thanks goes out to all our corporate sponsors who donated items to our silent auction: Wild Wings, Frost River, Stevie Rays Improv, 3M, Swedish Comfort, Droolin' Moose, Wooden Hill Brewing, Marketing Architects, Caribou Coffee and Heartfelt Gifts.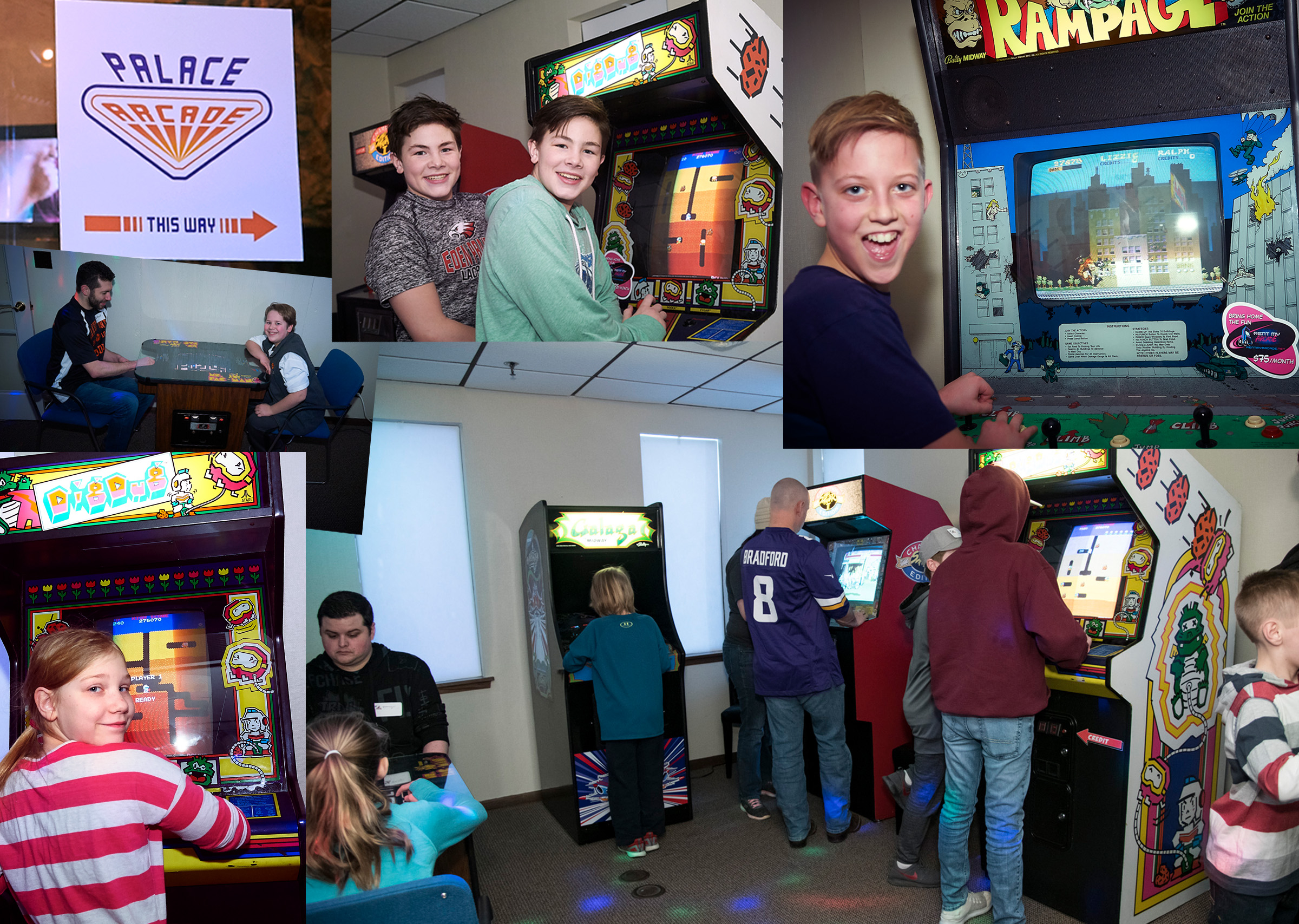 In addition to our kids' zone with the inflatable obstacle course, basketball shoot-out, and football passing challenge, this year we had our very own 80s arcade with classic games like Galaga, Ms. Pac-Man, and Dig Dug. Many from young and old enjoyed.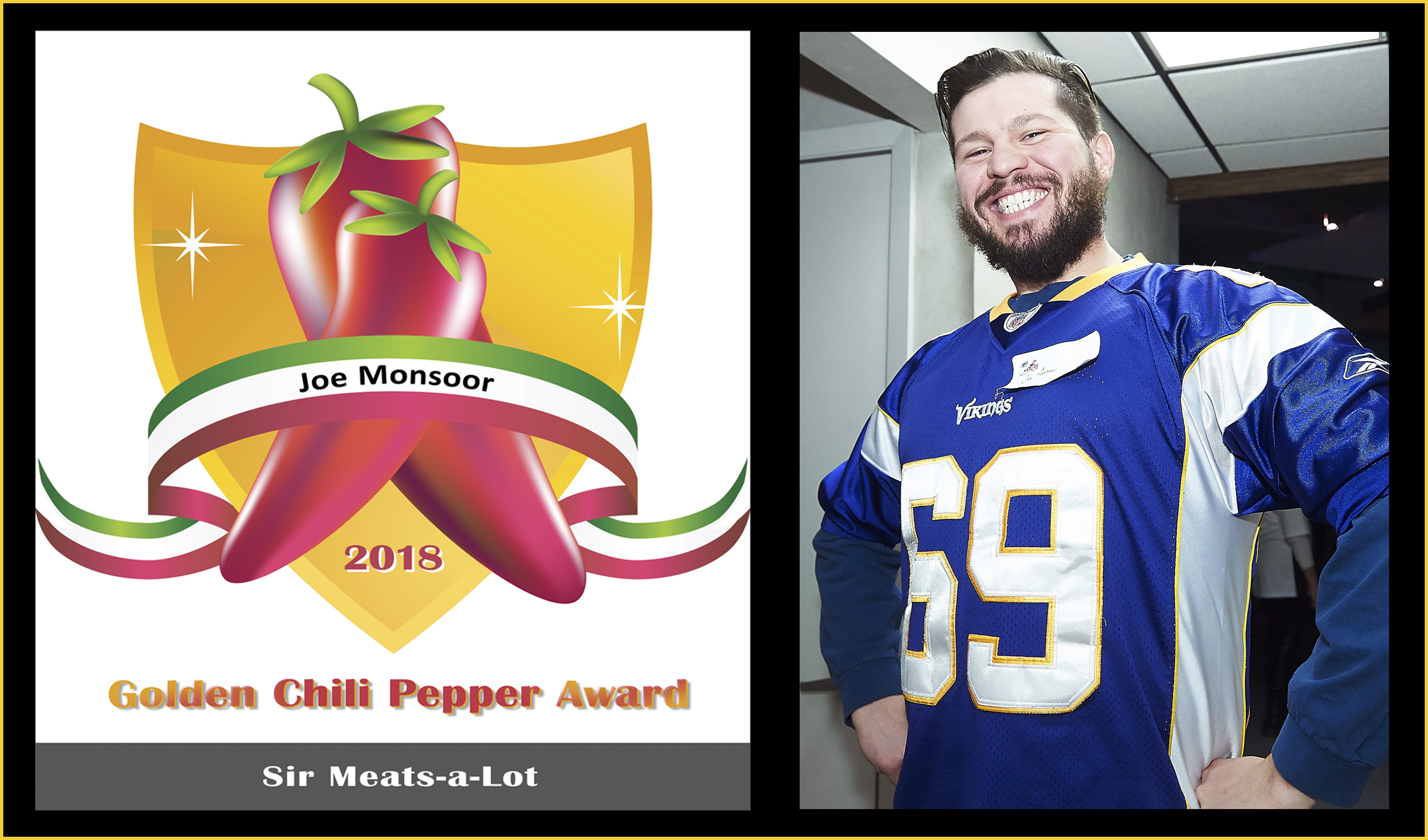 The annual chili cook-off contest is one of the most talked about offerings at our party, and the biggest question each year is who will take home the coveted Golden Chili Pepper Award?  This year we had 8 varieties of chili for our guests to sample and savor, with names like: "Butt Burner", "Howlin' Horseradish", "Better with Bacon" and many more flavor-packed crock pots.
This year it went to Joe Monsoor for his "Sir Meats-a-lot" chili that hailed a trio of meats including beef, pork sausage, and corned beef brisket. This was Joe's 2nd victory, after winning last year for a delicious chili made with duck.
When this writer asked Joe about his chances for a hat trick next year, Joe replied, "You know, last year I had the duck, this year it was the holy trinity of meat, and next year I may need to bring a buffalo!"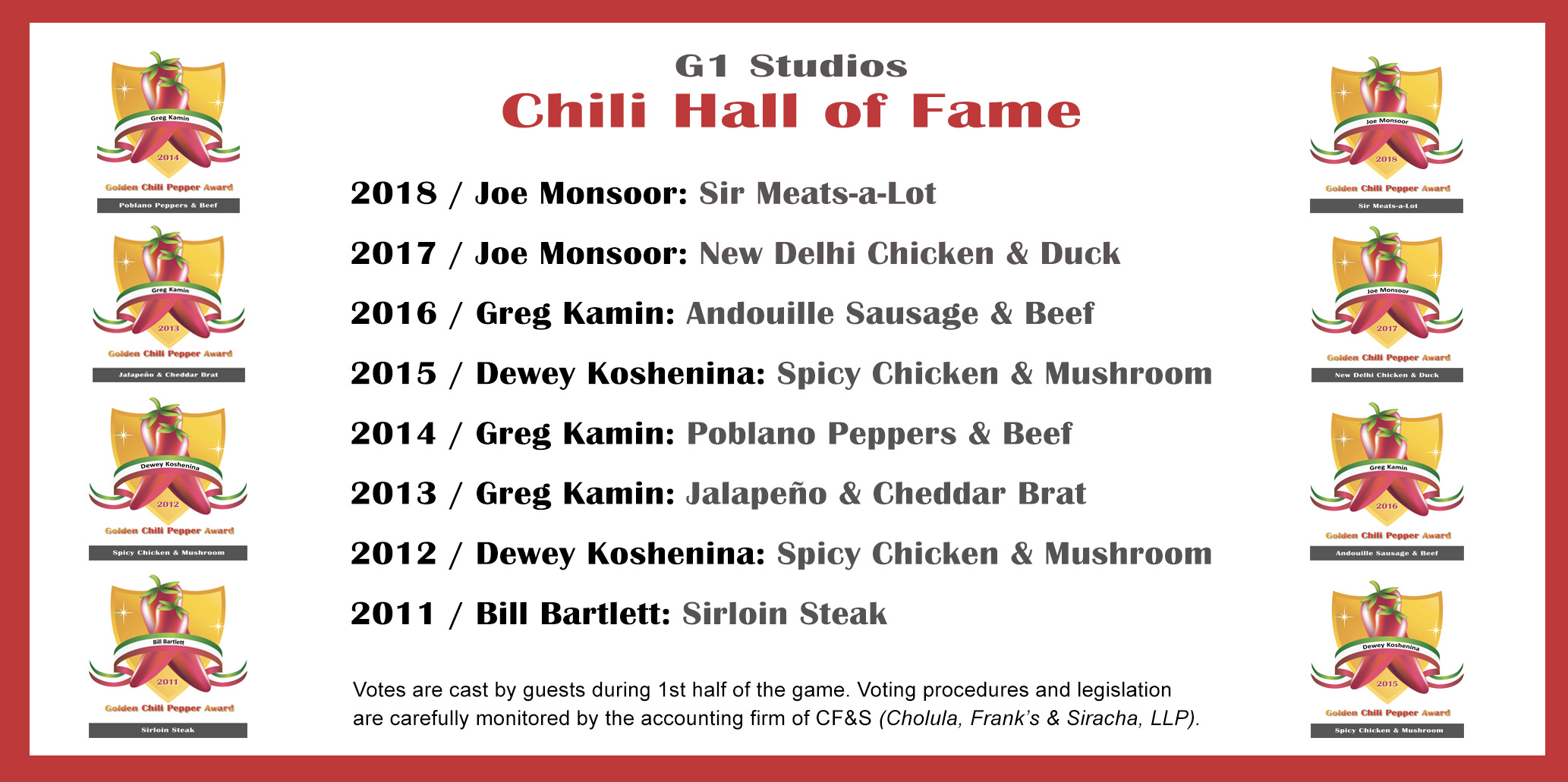 Joe has now secured his 2nd spot in the G1 Studios' Chili Hall of Fame. When Greg Kamin, 3-time chili champion, was asked about Joe's victory, Kamin only chuckled and said, "I don't care if Joe brings buffalo, antelope, or elk next year, Joe's time with the [Golden] Pepper is over!"
As always, we love it when our guests have fun in the photo booth. This is a compilation of some of the best poses and great expressions. Enjoy!
©2018, Gamut One Studios, Inc.