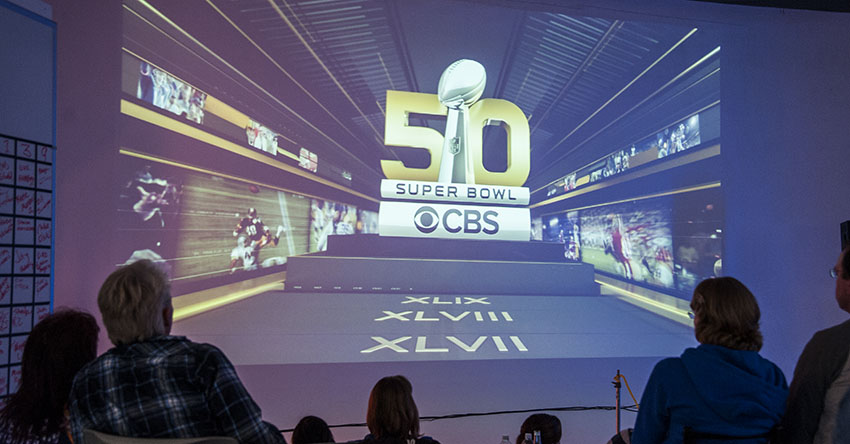 We're All Winners Here
Football fans and fans of fun gathered Sunday, Feb. 7th at Gamut One Studios for our 6th Annual Super Bowl party blow out.  With the game blasted up onto our 35' cove 'screen', a plethora of spicy and savory chilis, hot-off-the-grill brats, ice cold beverages and a super cool kids' party space—the party offered fun for everyone!
The feel good time was about more than the pick up truck full of beer on our studio floor or the 9 varieties of chili — it was a night to help those in need.  Once again Gamut One Studios selected a local charity to benefit from the night. This year we supported The Greater Minneapolis Crisis Nursery, that works to end child abuse and neglect and create strong, healthy families. They support families in crisis 24 hours a day, 365 days a year through a free, voluntary service.
Clients, friends and family generously donated items to create a stellar silent auction that along with donations, raised over $2,000 as well as a truck full of much needed nursery supplies!

Of course, it wouldn't be a Super Bowl party without Gamut One Studios' famous Chili Cook Off!  Greg Kamin's Smoked Andouille Sausage and Beef Chili took top honors this year but whispers of the Imperial Pumpkin Chili and Chili Verde were heard to be close contenders.
Some sweaty, sugared-up younger party-goers also raised the roof in Studio B with a giant bounce house accompanied by carnival games, prizes and candy galore.  All in all, time enjoyed with family and friends while raising money for a good cause left both Bronco and Panther fans alike as the night's big winners.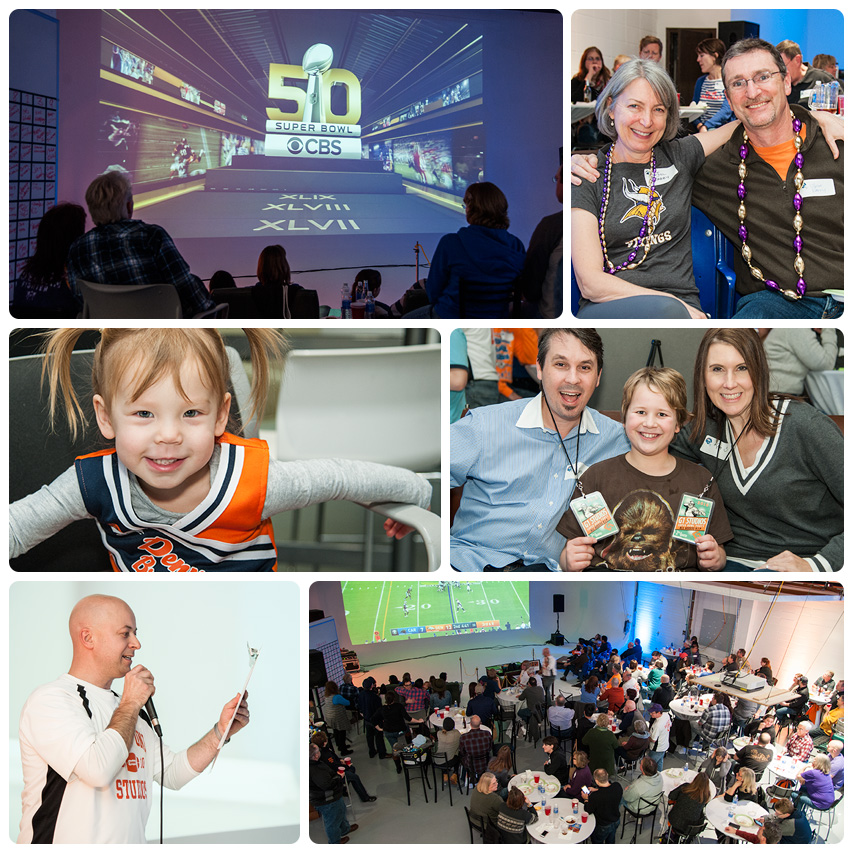 A special thank you to Myron Wolf and Cathy Monsoor who put in a ton of extra work to get the studio ready and prepping the food, which is always fantastic.  We also wish to thank our friends at Wild Wings, Zoom Works, Hunters Reserve, Frost River and Swedish Comfort for their generous donations that helped make our silent auction another great success!
See your photos from the photo booth here.