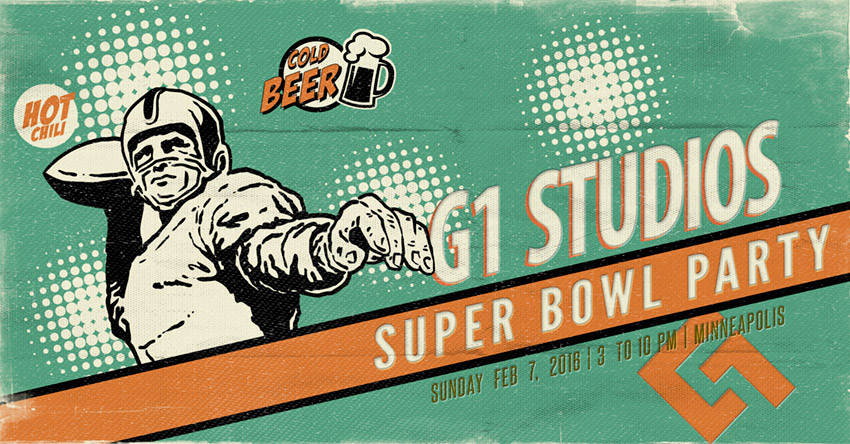 Just kidding!  No, it's not our 50th annual Super Bowl Party, but we will be celebrating Super Bowl 50 in grand style like we have the past five years.  In spite of the Vikings failing once again to make a special appearance, we expect it to be a rip roaring good time.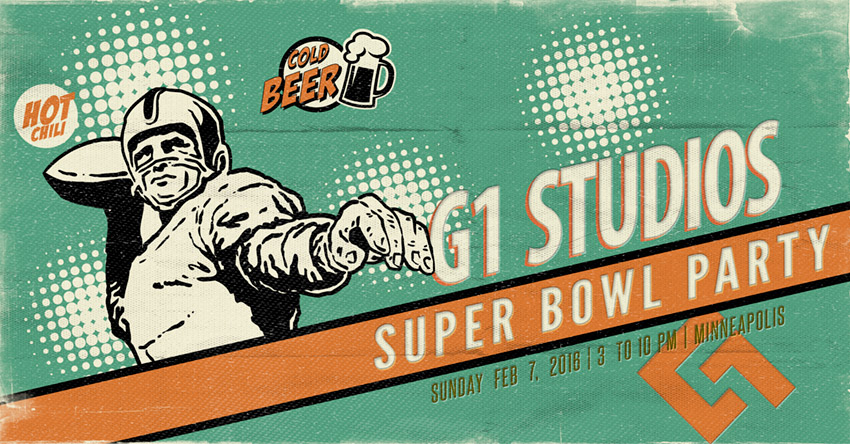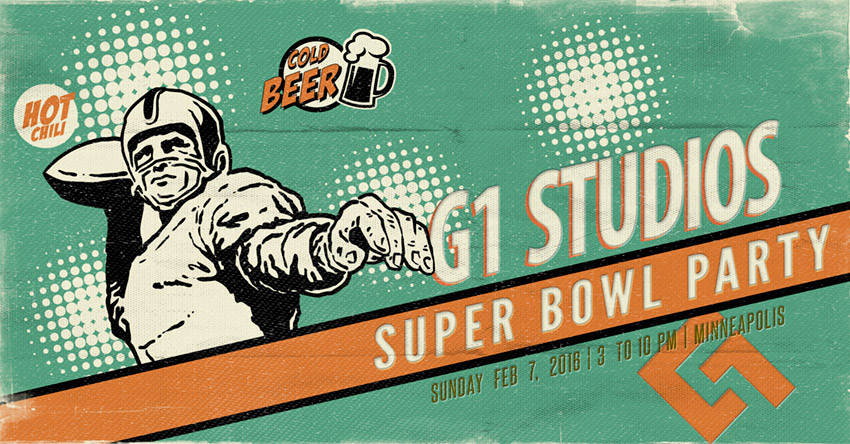 Of course we'll have our famous chili cook-off and other great tailgating fare.  The back studio will be loaded with fun stuff for the kids, including the bounce house. Don't forget our always fun photo booth, games, and prizes.
This year our silent auctions will be supporting the Greater Minneapolis Crisis Nursery, a great organization that works to end child abuse and neglect and create strong, healthy families.  Anyone wishing to help us support this great cause is asked to bring an item or two for our door collection. Critical need items are baby food, diapers, wipes, and laundry detergent.  You may (download) full donation wish list.  *Please note they can only accept new items by law.
Doors open at 3pm and we hope you join us.  Please be sure to RSVP so we can plan accordingly.  [RSVP Here]