Our second annual Super Bowl Party on Feb. 5th, 2012 was a "Giant" success. We wanted to recap it here in case you missed our Facebook album post just a few days after the party.
The Giants defeated the Patriots 21-17 in Super Bowl XLVI, which gave the Giants their fourth Super Bowl title. The game was action packed and even BIGGER than life as shown on our 35-foot cove wall.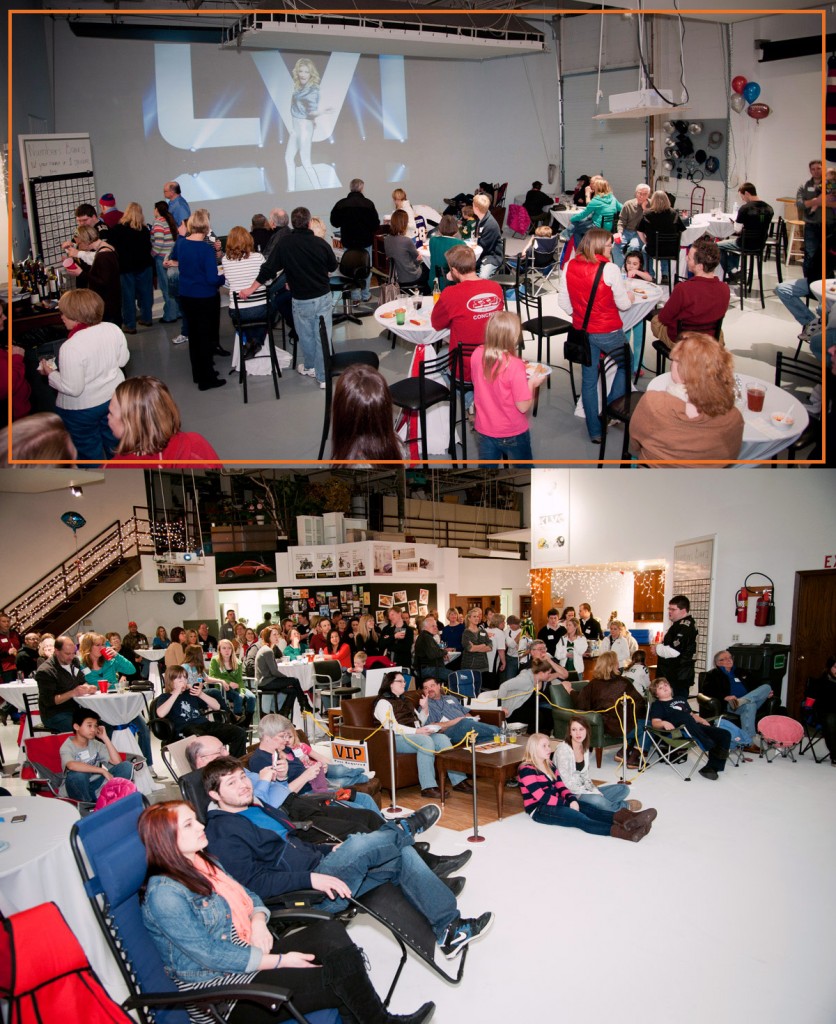 Over 215 guests enjoyed our large selection of tailgating fare including nachos, brats, hot dogs, and of course our selection of almost 10 chili varieties. The Gamut One Chili Cook Off is a highly anticipated savory event where our guests taste, enjoy, taste some more and then vote on their favorite chili selections.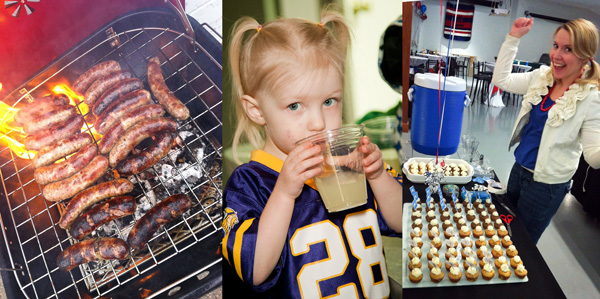 GOLDEN CHILI PEPPER AWARD
The chili varieties were outstanding this year, but only one could be crowned as winner. The 2012 Golden Chili Pepper Award goes to Dewey Koshenina for his Spicy Chicken & Mushroom White Chili.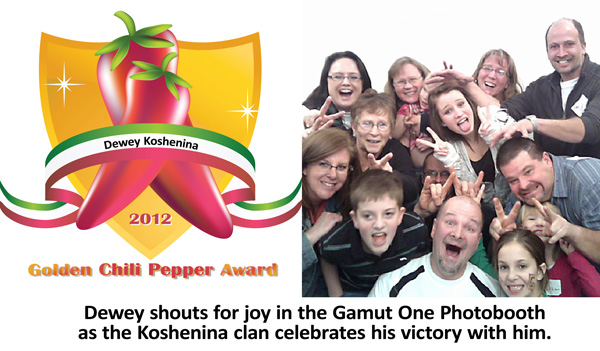 When asked about what made his winning chili so special, Dewey proudly responded that his recipe is not for the lighthearted. "Chili should make your tongue scream for your Mommy," Dewey said with a grin.
Dewey beat out 8 other entries, including the 2011 winning recipe by Bill Bartlett.
FAMILY FUN
As always, the Gamut One party is family friendly. With face painting, basketball, and of
course the bouncy obstacle course, all the kids had a blast!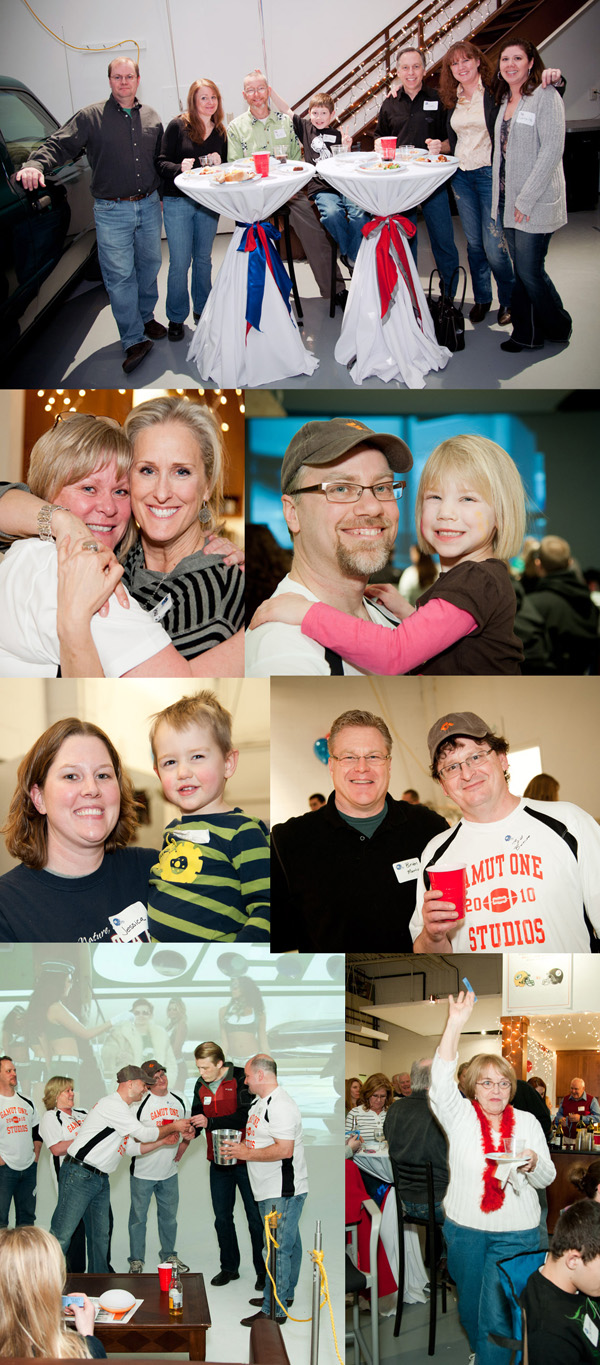 VIP LOUNGE
Thank you to all who supported Beyond the Yellow Ribbon with your silent auction bids for the VIP Lounge as well as purchasing raffle tickets. Your support has made a difference with this great organization and the lives of our troops.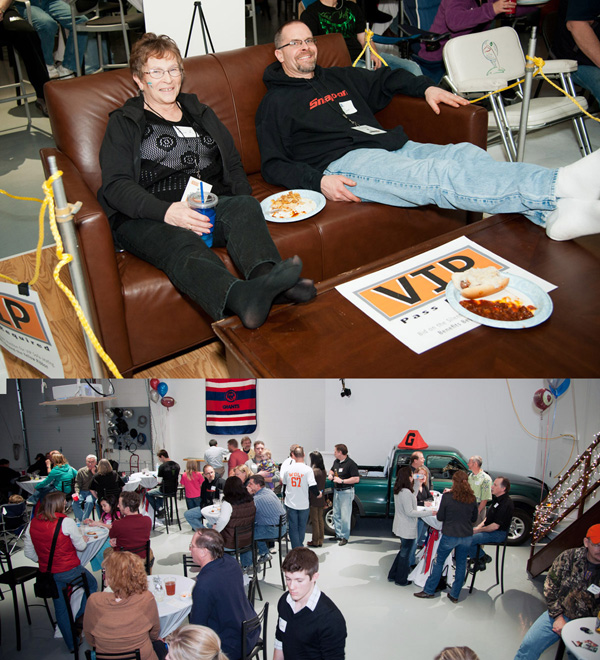 GAMUT ONE PHOTO BOOTH
This is always a big hit for our party. The expressions and posing creativity of the kids is always a blast! If you would like an electronic copy of a Photo Booth image, just email us at the studio. See a sample of some of our favorites here.

We look forward to celebrating with you all again next year!